Gustav Witzøe poised to win battle for NTS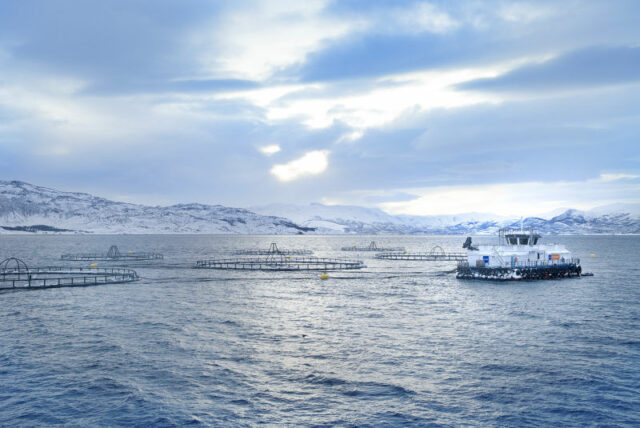 SalMar CEO and founder Gustav Witzøe was today closing in on the big prize that slipped out of his hands last summer – Norway Royal Salmon.
SalMar yesterday submitted a NOK 15.1 billion (£1.25bn) bid for the NTS group which forced rivals Mowi to withdraw its NOK 13.8 bn offer.
Witzøe views Norway Royal Salmon, which is tipped to report an operating profit or EBIT of NOK 102m (£8.5m) later this month, as the real jewel in the NTS crown.
NRS is also in the process of merging with the smaller, but nevertheless attractive salmon producer SalmoNor.
It also owns Arctic Fish of Iceland which despite current biological problems, is viewed as having significant potential.
Reports from Norway today suggest that big family shareholder groups, including Nils Williksen, are ready to accept his overtures. They have signalled that Salmar would make a good owner of the business.
It is thought that more than 50% of shareholders have either accepted the offer or expressed support for it without yet committing themselves.
Pareto Securities analyst Carl-Emil Kjolas Johannessen told the business news website E.24.no that there is unlikely to be a bidding war, suggesting that the SalMar offer was the highest practical option.
The SalMar bid will certainly bring much relief from NTS workers, especially those in central and northern Norway, who feared for their jobs if Mowi had bought the business. They had been preparing to take their fears to the government.
SalMar, which is also part owner of Scottish Sea Farms, said yesterday that a merger between the two companies would bring major synergies and a more efficient operation, along with preparing the ground for further sustainable growth within the communities in which they operate.