Gulf restoration bid underway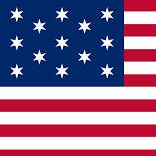 MAJOR progress is being made in an effort to restore the health of the fish rich Gulf of Mexico damaged in the Deepwater Horizon oil spill four years ago, it is claimed.
The US National Oceanic Atmospheric Administration (NOAA), and its fellow Natural Resource Damage assessment trustees in the spill, have announced the signing of a formal Record of Decision to implement a Gulf restoration plan.
The 44 projects, totalling an estimated $627 million, will restore barrier islands, shorelines, dunes, underwater grasses and oyster beds.
This announcement marks the largest suite of Gulf early restoration projects selected thus far in the wake of the 2010 oil spill.
The projects aim to address a range of injuries to natural resources and the subsequent loss of recreational use.
Kathryn D Sullivan, undersecretary of commerce for oceans and the atmosphere said: 'Preserving, protecting, and restoring natural resources is an integral part of our efforts to foster resilience in communities nationwide, including those affected by the Deepwater Horizon oil spill.
'These projects reflect an earnest commitment to the Gulf and will enhance the region's economic, social, and ecological resilience in the future.'
The largest NOAA project partnership will be in Louisiana, to fund and execute restoration of beach, dune, and back-barrier marsh habitat on Chenier Ronquille, a barrier island off the state's coast.
Chenier Ronquille is one of four barrier islands proposed for restoration as part of the Louisiana Outer Coast Restoration Project that will be implemented by NOAA, the US Department of Interior and Louisiana.
The total cost to restore the four barrier islands is expected to be $318 million.