Grimsby's Canadian invasion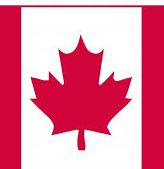 THE largest Canadian seafood delegation to visit Britain for a number of years is coming over next month – and heading straight for Grimsby, the home of UK seafood.
At least 14 companies with a total turnover of £500-million will be there, including Clearwater Seafoods, one of the biggest names in North American seafood. They also represent an impressive range of fish and other seafood, from caviar to oysters.
They will be in Grimsby on Friday 5 September for a day-long conference and presentation and part of the mission will be to prepare for a forthcoming comprehensive trade agreement between Canada and the European Union, which should see the removal of trade barriers and tariffs averaging around seven per cent.
Their visit to Grimsby follows a successful mission by the Humber Seafood Group to Canada's eastern seaboard four years ago in a bid to forge closer relations between the two fishing hubs.
The Canadian seafood sector has made no secret of the fact that they view the UK and Europe as an important growth area for their products once the trade barriers come down.
They will be hosted by Grimsby and Humber Seafood who, along with Seafish, will both deliver presentations which will then be followed by a networking event.
Among the Canadian companies that are coming to the Lincolnshire port are: True North Salmon, Partner Seafood, Prince Edward Island Mussel King, Clearwater Seafoods, By The Water Shellfish Inc, Partner Seafood Inc, Louisburg Seafoods, Raspberry Point Oysters, Northern Divine Caviar, Target Marine, the Direct Gourmet Seafood Brokerage, Icy Waters Arctic Charr, Westmorland Fisheries and Ocean Choice International.