Grimsby will thrive after Brexit says Lamont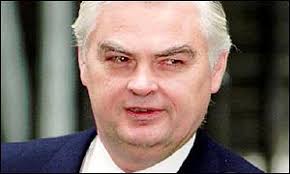 GRIMSBY will continue to thrive after Brexit, former Chancellor Lord (Norman) Lamont, one of the town's more famous sons, has said.
He was speaking on the back of a debate in Grimsby following a suggestion from Grimsby Seafood and Humber for the docks to be declared a free port to allow the smooth movement of fish.
The call, which will be taken to the House of Commons later this week, has divided opinion in the town, whose inhabitants voted 70 per cent in favour of Brexit in the referendum.
Speaking to BBC Look North, Lord Lamont (pictured), who was born in Lerwick but grew up in Grimsby and who also voted to leave, said: 'I don't believe Brexit, for one minute, is going to be a disaster. There are lots of opportunities out there.
'I think probably in 10 years' time people will even forget we were even members of the European Union. Grimsby is a port. Trade will continue to flow in both directions.'
The call for free port status brought some interesting replies, including one from television's Professor Brian Cox, who tweeted: 'I am in favour of giving everyone in the country a Brexit exemption.'
But Professor Tim Lang, a food policy expert at City University, said: 'Just to say we'll go to a free port I don't think it's going to resolve it. How? Who you going to trade with? How's it going to be done?'
Grimsby, which handles more than 15,000 tonnes of fish a year, was recently highlighted by EUMOFA, the European fisheries and aquaculture marketing organisation, as Britain's most important cod processing centre.
The problem is that most of that cod comes from Iceland and Norway which are not members of the EU and the industry would like to see a free trade deal struck with these two countries immediately after Brexit.