Grieg to review Shetland operations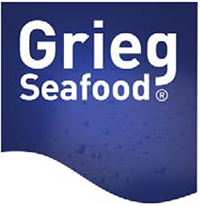 THE Norwegian fish farming company Grieg Seafood has reported encouraging 2015 fourth quarter results, but its Shetland operation is continuing to cause problems for the business.
It announced today that it has now decided to carry out a strategic review of these operations.
Because of Shetland the fourth quarter EBIT before biomass fair value adjustment was down from NOK 130 million to NOK 43 million, but overall revenue was well up, thanks to rising salmon prices.
The company said the market for its products was strong towards the end of last year.
Grieg said the Shetland production cycle is being changed from 24 to 18 months. Implementation of this plan will make more effective use of the good locations, while weaker areas will be laid temporarily fallow and manpower levels at sea will be reduced.
The level of staff at the harvesting plant in this region is also being reduced. Lumpfish are being used as a means of combating sea lice, and monitoring of algae will also be a focus area.
The group's harvested volume in Q4 was 15,279 tonnes gutted weight. The corresponding figure for 2015 as a whole was 65,398 tonnes. The expected volume for 2016 continues to be 70,000 tonnes.
A bond loan of NOK 400 million was refinanced by bank debt in Q4.
EBIT for the group in Q4 before fair value adjustment of biomass was NOK 43 million, against NOK 130 million in 2014.
The harvested volume in Q4 2015 was 15,279 tonnes, against 15,941 tonnes in the same period last year.
Before taxes and fair value adjustment of biomass, the accounts for Q4 show a profit NOK 5.5 million, compared with NOK 132.3 million in the fourth quarter of 2014.
Group sales revenues in Q4 totalled NOK 1,189 million, an increase of 14 per cent on the corresponding period in 2014. Volumes were four per cent down.
The salmon market is strong and prices increased throughout Q4, but the American market was again weak.
The UK market remains under pressure due to the strong GBP. Grieg Seafood had few fixed price contracts in Q4 2015.
The fourth quarter accounts reflect very high costs in Shetland due to high mortality and the unfavourable GBP. In Norway, cost levels in Q4 showed only small changes compared with the preceding quarter, while costs in BC were lower.
Measures to boost production and cut costs
Grieg aims to bring its cost level down to the industry average, or lower. It will also be aiming to increase production by 10 per cent annually in the period 2017-2019.
The company said it needs to improve operational efficiency. This involves both increasing the production per plant and per concession and reducing costs per kilo. The following steps are being taken:
By increasing the smolt size, it will be possible to shorten the production time in the sea. The quantity of smolt is also being increased;
Green licences will be implemented in Finnmark in the course of 2016. There will also be a general focus on MTB utilisation and increased production throughout the group;
In British Columbia, Canada, oxygen equipment is being procured in order to reduce the effect of periods when the oxygen level is low;
A purchasing project is being established with the aim of reducing purchasing costs by 10 per cent (this figure does not take account of fish feed);
Organisational changes have been made to strengthen the focus on operations. All staff functions are now located in Bergen. All IT systems have been standardised throughout the Group. An HR director has been appointed with responsibility for personal development among Grieg employees.
Outlook
The overall outlook remains good with expectations of limited supply-side growth, a strong market is likely in the period ahead. This also applies to the US market.
Grieg continues to expect a harvested volume of 70,000 tonnes in 2016. The forecast for Finnmark has been increased by 1,000 tonnes, while in Shetland it has been reduced by a corresponding amount.
Norway is expected to account for 61 per cent of the harvested volume in 2016, against 53 per cent in 2015.