Grieg Shetland survival rates on the rise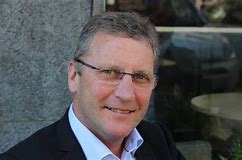 GRIEG Seafood yesterday reported that survival rates are increasing at its Shetland operation where it has been experiencing ongoing biological problems.
The announcement was made as the world's seventh largest fish farmer presented its 2019 third quarter results, which delivered solid earnings on the back of a strong performance from Norway.
In August, Grieg suggested it may sell its operations on Skye. It has not added to that speculation this time except to say that its Skye strategic evaluation was continuing.
Grieg Shetland made a Q3 operating EBIT or loss of 13.6 million kroner (NOK) compared with a loss of NOK 5.5 million this time last year.
However, the figure is an improvement on the Q2 loss of NOK 19.8 million announced in August.
Harvest volumes fell by 15 per cent to 3,856 tonnes, but Shetland expects to produce a total harvest of 12,000 tonnes this year, rising impressively to 17,000 tonnes in 2020.
The company said that while costs in Shetland were not yet at target level because of the gill disease biological issues, survival rates were increasing and this was expected to bring down costs 'going forward'.
Revenues fell from NOK 274.6 million in Q3 2018 to NOK 232.6 million this year,  mainly due to lower spot prices, which have affected all salmon farming companies.
Globally,  Grieg saw its Q3 harvest rise from 16,900 tonnes in 2018 to 21,000 tonnes this year.
Revenues rose by 27 per cent to NOK 2,011 million and the group EBIT before fair value adjustment of biological assets was NOK 154 million, compared with NOK 160 million last year.
CEO Andreas Kvame, said: 'The third quarter was yet again characterised by solid performance for our Norwegian operations, with strong biological performance and continued high survival rates.
'Our post-smolt strategy in Rogaland is developing well and in Finnmark another two sites were ASC certified during the quarter – a testament to our strict focus on sustainability.'
He added: 'We also began to see biological improvements in BC (British Columbia), for which 2019 has been characterised by challenging environmental conditions.'
These improvements are the result of diligent, persistent work by our dedicated employees, as well as extensive operational and technical solutions implemented to combat issues such as algae and low oxygen levels.'