Grieg shelves NOK 1.9bn smolt project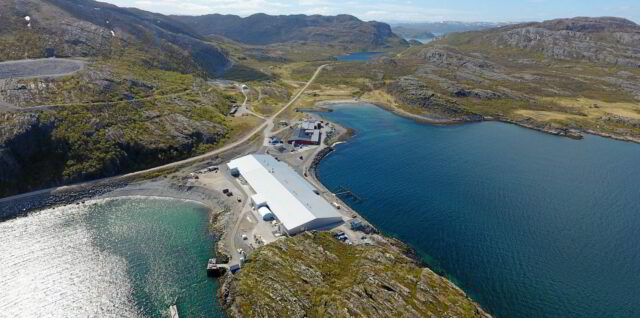 Grieg Seafood has announced it is postponing a NOK 1.9 billion expansion project in Norway's Finnmark region because of uncertainty following last week's tax shock announcement.
Work on the company's new smolt facility, an investment worth the equivalent of £160m, was due to start almost imminently, but the project has now been shelved. The decision follows the Norwegian government's decision to introduce a new "ground rent" tax for fish farms.
Public relations spokesman Roger Pedersen said: "At Grieg Seafood, we invest heavily in producing larger smolt on land, and reducing the time the fish is in the sea.
"From the pilot we have carried out in Rogaland, we see that large smolt (so-called 'post-smolt') both have a lower environmental footprint and improve survival and fish welfare.
"We are convinced that post-smolt is important for taking the aquaculture industry in a more sustainable direction.
"With the expansion of our smolt plant at Adamselv, we were to develop this venture here in Finnmark as well."
He added: "Unfortunately, this has now been put on hold. It benefits neither the environment, the fish nor the local communities in Finnmark, which now have fewer ripple effects than originally planned."
He said work on the first construction phase represents an estimated investment of NOK 1 billion, with construction to be completed in 2024. This part of the project would have provided around 25 new jobs and added 3,000 tonnes to production capacity.
The second construction phase, with an investment framework of NOK 900 million, would get under way later. This would provide an additional 3,000 tonnes of production capacity and even more jobs locally.
Grieg said it wanted to help discuss how the company can contribute more tax, stressing it should be done in a manner that does not compromise investment, the economy on the coast and Norway's potential as a leading producer of food from the sea.