GRIEG Seafood is to end operations at its five farms on the Isle of Skye in Scotland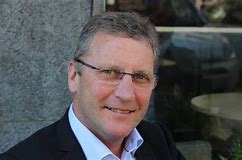 GRIEG Seafood is to end operations at its five farms on the Isle of Skye in Scotland, because of the long distance between the island and its main base on Shetland.
The company said the distance was too great to operate the two areas as one unit, and the Skye operation too small to be worked as a separate unit. As supportive resources and equipment for the Skye operations have had to travel all the way from Shetland, Grieg Seafood said it has regrettably not been able to maintain the fish welfare and production standards that it has for the rest of the company. The transportation of resources and fish between Skye and Shetland has also had a high carbon footprint in comparison to other salmon farming operations.
Two years ago (August 2019) Grieg initiated a strategic evaluation of its Skye base. The company has now concluded that it will end its operations on the five farms in Skye, and look for alternative set-ups for these farms outside the company.
The decision was expedited due to an incident of high mortality at three of the Skye farms between late July and early-September 2020, mainly caused by abnormal levels of jellyfish. Unfortunately, 627 000 fish (approximately 1,500 tonnes) were lost.
Operations at the impacted sites have been discontinued immediately, while operations at the two remaining farms will end after harvest in the next few months.
Grieg Seafood has 25 employees on Skye, and the company said the decision is expected to result in the loss of eight of those jobs. Some of the employees will be able to continue working for Grieg Seafood should they want to relocate to Shetland.
Grieg CEO Andreas Kvame said: "As we have had to move supportive equipment and resources for our Skye farms back and forth from the Shetland isles, we have regrettably not been able to maintain the fish welfare and production standards that we have in the rest of the company. Therefore, we have decided to end our operations in Skye and will look for alternatives for the farms and the remaining employees outside the company."
He added: "I regret to say that the decision per now is expected to cause the loss of eight jobs in Skye, and we are in dialogue with our staff about that. Grieg Seafood is grateful to our Skye employees for the tremendous job they have done, especially over the last months with uncertainty due to our strategic evaluation and a challenging biology in the sea. I want to thank them for their dedication to our livestock and to Grieg Seafood."