Grieg reports strong results in 'historic' market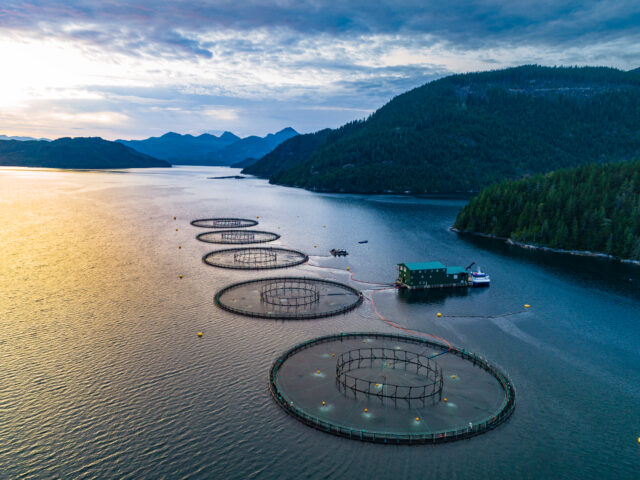 Grieg Seafood CEO Andreas Kvame has said the first three months of 2022 have been "unlike anything" he has seen in his long career in the industry.
The quarter has been dominated by soaring salmon prices, but also rapidly rising costs from several directions.
The company, which shed its Shetland and Scottish interests at the end of last year, unveiled a total turnaround in its financial fortunes with an operating profit of NOK 453m (£38m) compared to a loss of NOK 16m (£1.3m) in the same period last year.
Less than a year ago, some industry analysts were predicting that the company faced financial hard times, but its Q1 results have turned out to be the best on record so far. Harvest volumes were 3,320 tonnes higher, year on year, at 16,900 tonnes
CEO Kvame said: "The first quarter of 2022 has been unlike anything I have seen before in my 26 years in the salmon farming industry.
"The market has been incredibly strong, with historic prices across the board. Grieg Seafood achieved the best result we have ever done in a first quarter.
"All of our production regions performed well during the quarter, due to improved biological control and increased survival.
"In Finnmark, we were significantly less impacted by winter ulcers this year compared to 2021, as a result of successful mitigating measures."
He added: "We are also seeing a positive impact from our integrated sales organization, which has since its establishment changed focus in sales from margin to company profits."
Grieg's Q1 report said farming operations delivered strong results, driven by high prices, improved biological performance and improved price achievement through close coordination between farming and sales.
In Finnmark (Norway), the impact from winter ulcers was significantly lower compared to last year, which partly offset the effect of low average harvest weights and harvesting towards the beginning of the quarter with lower spot prices on price achievement.
Rogaland (Norway) benefitted from a favourable harvesting profile throughout the quarter, combined with strong underlying cost performance.
British Columbia (Canada) delivered solid results, driven by good price achievement from a favourable harvesting profile and VAP premium, in addition to improved farming cost from better biological conditions and increased survival.
On the east side of Canada, Newfoundland, freshwater production has been proceeding according to plan. "Fish are healthy and growing well, and first stocking is planned for May," said Grieg.
Grieg expects to harvest 22,300 tonnes in Q2 and 90,000 tonnes for the year. The company said the market, and demand, should remain strong during the remainder of 2022, with global output 1% lower.