Grieg reports higher harvest for BC – but costs also up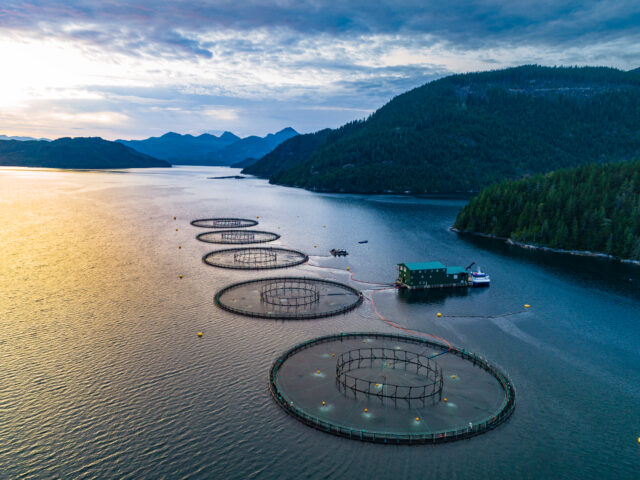 Grieg Seafood is expecting higher third quarter harvests but is also facing higher production costs, the company has said in a trading update.
The harvest total for the July to September period will be 22,900 tonnes, 2,400 tonnes higher than a year ago, with the British Columbia business performing particularly well.
However, production costs in the province were considerably higher than at its Norwegian farms.
The regional breakdown is (Q3 2021 figures in brackets):
Norway Rogaland 6,800 tonnes (6,300 tonnes);
Norway Finnmark 8,200 tonnes ( 9,900 tonnes); and
British Columbia, Canada 7,900 tonnes (4,300 tonnes).
The average production costs per kg (Q3 2021 figures in brackets) are approximately: Rogaland NOK 51.8 (NOK 46.5);
Finnmark NOK 48.1 (NOK 45.5); and
British Columbia CA $10.1 or NOK 77.6 (CA $8.5).
Bergen based Grieg said its production costs in British Columbia were affected by biological challenges including a seasonal algae outbreak. The full Q3 report will be published on 11 November.
Meanwhile, Grieg has appointed Jennifer Woodland (pictured) , who has held several roles in the Canadian fish farming industry, as its managing director for British Columbia. She is also highly experienced in working with Canada's First Nation communities.
A former chairman of the Canadian Aquaculture Industry Association, was previously CEO of Nuu-chah-nulth Seafood LP, a role she held for more than six years.
Woodland said: "My passion is sustainable food production, Indigenous reconciliation, and rural economic development.
"The core values of Grieg Seafood align with my passions and personal commitments. I am excited to work with the talented team at Grieg Seafood BC and the First Nations communities in which they operate, to see positive developments for the salmon farming sector in British Columbia."
Grieg CEO Andreas Kvame added: "We are excited to welcome Jennifer as the new Managing Director of our British Columbia operations. Reconciliation and the implementation of the United Nations Declaration on the Rights of Indigenous Peoples is at the heart of all activities in BC.
"I am confident that Jennifer is the right person to develop our BC business based on these principles."