Grieg raises book value of its Shetland assets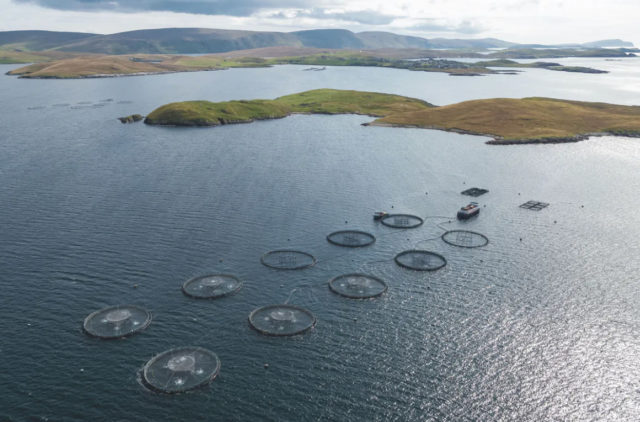 Grieg Seafood appears to have added another £15m to the sale price of its Shetland business.
In its Q1 presentation paper last week, the business put the net book value of the division, as at 31 March, as NOK 1,635m. At today's exchange rates, this would make the price – based on book value – around £140m. A few months ago, a figure of £125m was quoted.
Chief executive Andreas Kvame told shareholders "…the process to divest our business in Shetland is ongoing and is proceeding according to plan."
So far no contender has come forward, but the CEO's comments could suggest that talks are taking place. The presentation report also said Grieg expects to conclude a sale "within 2021", adding there was strong production on mainland Shetland during the first quarter.  Harvesting on the Isle of Skye has now ceased.
According to reports from Norway, Grieg took a big hit on the Oslo Stock Exchange with analysts predicting the company will need the proceeds from a Shetland sale to strengthen its financial situation.
Meanwhile, Grieg's biological woes continue, with the Norwegian Food Safety Authority confirming a suspected outbreak of infectious salmon anaemia (ISA) at its Stangnes site  near Hammerfest. The farm has around 840,000 salmon with an average weight of 2.9 kilos.
The area around Stangnes is already under ISA controls and this is the second time in the past eight months that Grieg has suffered an outbreak near this location. The Food Safety Authority confirmed that it will order the site to be emptied and will impose controls including a ban on the movement of fish without special permit.