Grieg pledges to find 'common way forward' in BC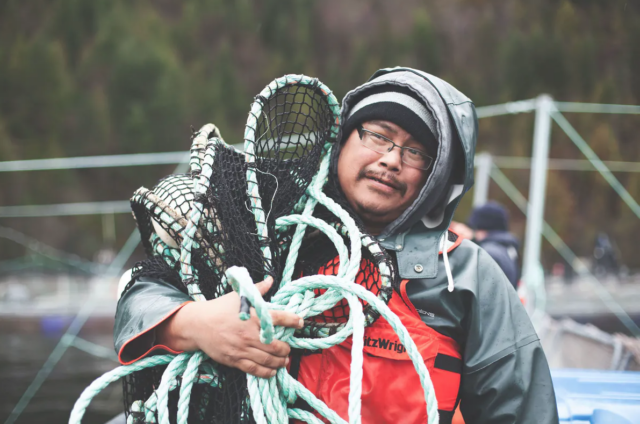 Grieg Seafood has welcomed the Canadian government's decision to renew 79 open-net pen farming licences in British Columbia, saying it is ready to work with the authorities to find a common way forward for the industry.
The existing licences for the sites were due to expire at the end of this month. On Wednesday, the Canadian Department of Fisheries and Oceans announced that it would renew the licences for two years, while developing a transition plan for the salmon farming industry in the west coast province.
The plan, which will be based on consultation with industry and other stakeholders, is expected to be published in 2023.
Grieg CEO Andreas Kvame said: "We see the renewal of our licences and the commitment to work together with us to develop a transition plan as a sign that Canada wants a thriving, sustainable salmon farming industry in British Columbia.
"Our industry is in continuous development with new technologies and innovations, and in Grieg Seafood we are committed to improvements that strengthen biological control and reduce interactions with wild salmon.
"We welcome the transition and look forward to be working with all levels of Government, including our First Nations partners, to find a stable, secure and common path forward in BC."
Similar expressions of welcome have also been expressed by Mowi Canada West and by Cermaq who both described the decision as being very important
BC Premier John Horgan wrote to Prime Minister Justin Trudeau in March, saying any plans to move away from open-net pen salmon farms in the province should come with support for the industry and its workers.
Josie Osborne, BC's minister responsible for fisheries, and Fin Donnelly, Parliamentary Secretary for Fisheries and Aquaculture, said in a joint statement that the province is committed to working with Ottawa on a plan for open-net farms that balances protection of wild salmon, the environment and economy, and meets BC'S  commitment to reconciliation with First Nations.
"Our government has been exceedingly clear about the need for a comprehensive federal support plan for First Nations and communities that rely on salmon aquaculture for their livelihoods, as well as for exploring new technology and economic opportunities for the industry in these regions," it said.