Grieg places large workboat order with AKVA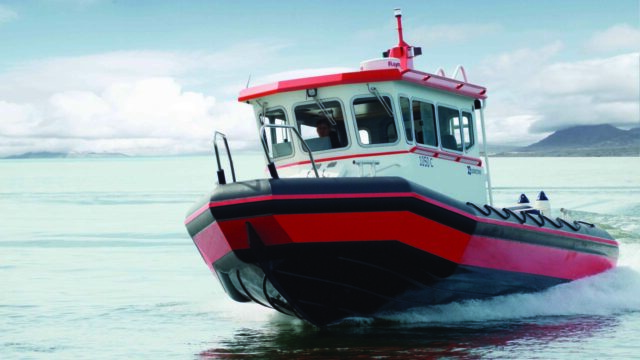 AKVA group has signed a contract with Grieg Seafood Newfoundland for the delivery of five Polarcirkel boats.
Three of these are the 685 Work model, while two are the 1050 model. The vessels will be used as work and transport vessels at the Placentia Bay aquaculture sea site.
Grieg Newfoundland Public Relations Manager Perry Power said: "We are well acquainted with the Polarcirkel boats that are made and tested in Northern Norway. Some of our employees are from Norway and are familiar with the hardy Polarcirkel boats.
"With the new boats, we will get to our site even faster. We look forward to using them."
The Polarcirkel 685 will be delivered in June, and the Polarcirkel 1050 (pictured) will follow in September.
This is the second time AKVA group has supplied boats to Grieg Seafood in the east Canadian province of Newfoundland.
AKVA Helgeland Plast  general manager Freddy Bakken Braseth said: "This is one of the largest boat deliveries AKVA group has made in a single order. Polarcirkel boats are great work boats, able to withstand a lot and are safe. The boats are made for Nordic environments and therefore good in all kinds of conditions in the world."
AKVA North America general manager Brian Bosien said there has been a good collaboration between all parties, and he is very pleased with the delivery.
AKVA has sold three Polarcirkel boats to Grieg Seafood Newfoundland before, and with these five new boats, it brings the total number to eight boats in one year. It says the Polarcirkel boats are well-suited for the activity in Newfoundland.
"There is a large market potential in Canada. It's great to be the preferred boat supplier for Grieg Seafood Newfoundland," said Bosien.