Grieg hints at sale of Skye farms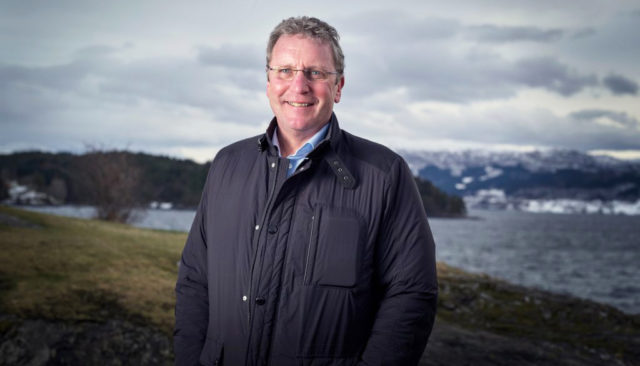 The Grieg Seafood Group may sell its five fish farms on Skye, the company indicated in a surprise statement today.
Announcing  a review with its second quarter results, CEO Andreas Kvame said: 'While we still have some challenges related to gill disease and algae in Shetland, the biological condition is improving.
'We continue to work systematically to increase our smolt robustness in Shetland, and survival on smolt stocked to sea so far this year is increasing.
'We have initiated a strategic assessment for our operations on Skye, as we see that the synergy between our farming areas on Shetland and Skye are low,' he added, indicating that distances between the two centres are creating problems. But he did not go into further details.
Kvame later said the jobs in Skye should not be affected. 'This is a process of exploration and we cannot guarantee that it will result in any specific outcome,' he explained.
'We value our 21 talented employees on Skye and understand that this situation creates a degree of uncertainty for them.
'We do not envisage that this process will lead to the loss of any jobs.'
Grieg Shetland, which employs almost 170 people on Shetland, reported a Q2 operating loss or EBIT of NOK 19.8 million compared to a profit of NOK 41.5 million in Q2 last year, even though harvest volumes increased from 2,482 tonnes to 3,297 tonnes. It expects to harvest 3,500 tonnes during the current third quarter.
The group said that biological conditions due to algae blooms and gill related diseases remained challenging.
However, there have been improvements in smolt quality and costs are expected to fall during the third trading quarter.
And Shetland survival rates rose by four per cent to 87 per cent. Grieg said it was also experiencing biological problems in British Columbia, Canada.
On a group level, Grieg said revenue totalled NOK 2.2 billion in Q2, about the same level as last year. Harvest volumes fell by 770 tonnes to 21,800 tonnes gutted weight.
Commenting on the group's performance, Kvame, said: 'Grieg Seafood continued to experience strong growth and biological improvements in Rogaland and Finnmark (Norway) during the second quarter.
'With a steady focus on our operational priorities, we have increased biological control with preventive efforts and obtained a more efficient utilization of our licences.
'Our post smolt strategy is on track, and during the quarter we acquired 50 per cent  ownership of Nordnorsk Smolt. We also ASC-certified an additional three sites in Finnmark.'