Grieg facing large rise in production costs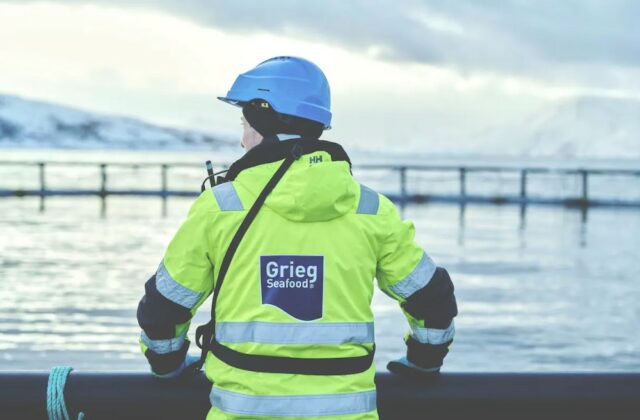 Grieg Seafood saw its operating costs soar by up to 50% year-on-year in Norway and by more than 40% in Canada, it has reported in its 2023 second quarter trading update.
The full impact of these higher costs on profits will not become apparent until the full second quarter results are published next month.
However, the better news is that in Norway at least they appear to have steadied and are marginally down on the previous quarter. There was no harvest in British Columbia, Canada during that period, but costs are around two dollars per kilo lower than during Q4 last year.
Year-on-year costs are up in all three active regions, but the variations are quite marked. In Rogaland the increase is around 25%, but in Finnmark, further along the coast, they have risen by around 50% during the past 12 months.
Salmon farming is even more expensive on the other side of the Atlantic. Costs increased year on year by 44%, but the NOK equivalent was 89.11 – more than NOK 30 per kg than in Norway.
Grieg harvested 22,600 tonnes during the April to June period, which was 1,000 tonnes lower than the same period a year ago.
It was made up of (Q2 2022 figures in brackets): Rogaland 11,500 tonnes (5,000 tonnes), Finnmark 5,600 tonnes (9,800 tonnes) and British Columbia 5,500 tonnes (8,800 tonnes).
However, it is the rise in production costs which may come as a surprise to observers outside the company.
The average cost per kg are as follows (2022 figures in brackets) Rogaland NOK 58.2 (NOK 46.8); Finnmark NOK 61.2 (NOK 40.6) and British Columbia CA $11.3 (CA $7.9).
The full Q2 report is due out on 25 August.