Grieg ends 2022 on a record despite lower Q4 results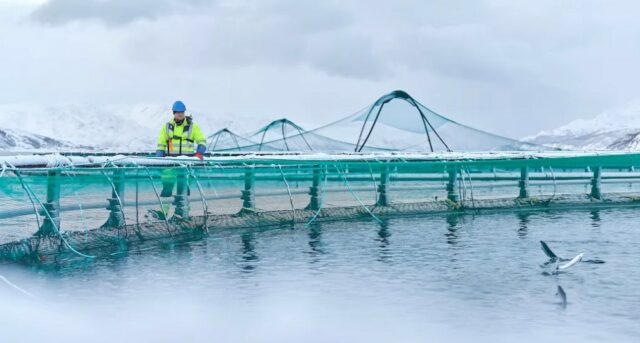 Grieg Seafood ended 2022 with a record-breaking performance although biological issues took a chunk out of the final quarter's operational profits.
The company today unveiled an operational profit or EBIT of NOK 1,739 million (£142m) for last year against NOK 442m (£36m) in 2021.
The EBIT for the fourth quarter, however, fell from NOK 265m (£21m) in Q4 2021 to NOK 156m (£12.7m) for Q4 last year, on a 2,500 tonne lower harvest of 21,186 tonnes.
CEO Andreas Kvame, said: "2022 was a record-breaking year for Grieg Seafood. In our 30-year long history, we have never achieved a higher operational EBIT, seen a stronger market or harvested higher volumes in our existing farming regions. I want to sincerely thank all of my colleagues in farming, sales and support functions for their hard work and efforts.
"During the fourth quarter, we experienced challenging biological conditions in our Norwegian regions, particularly in Finnmark.
"Mitigating measures have been taken and the underlying biology is improving. In BC, production was good during the quarter with stable survival. The Newfoundland region is developing according to plan."
He added: "As a result of inflation and the biological events of last year, which impacted cost levels negatively, we are launching an improvement program to review all aspects of our operations and identify areas where we can increase profitability across our business."
Grieg is now concentrating on Norway and British Columbia and Newfoundland, Canada following the sales of its Scottish and Shetland operation to Scottish Sea Farms over a year ago.
The company said it expects a harvest of 82,000 tonnes this year. Looking ahead, it believes limited supply growth combined with continuing strong demand should see sustained strong prices throughout this year.