Grieg celebrates 25 years of farming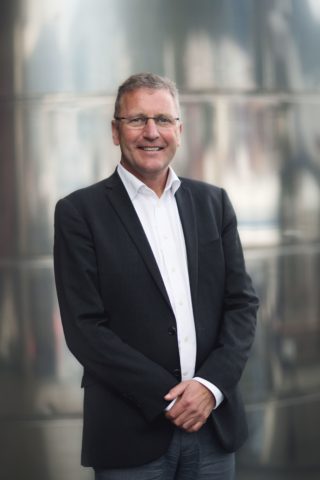 GRIEG Seafood, one of Norway's leading fish farming companies, has just celebrated its 25th anniversary in business.
And Andreas Kvame, who took over as CEO in June 2015, has pledged continuing growth, but insisted it will not be at the expense of the environment.
'Grieg Seafood will grow at ten per cent a year to a production volume of 100,000 tonnes by 2020. This growth will take place at no higher cost than the industry average.'
Kvame (pictured) said the plan to increase production would be achieved by the better utilisation of existing sites and by using new technologies. There should be no contradiction between growth and the environment, he maintained.
'We recognise that this industry has challenges but we are working to try to solve them. Our growth strategy is, among other things, based on good biological control, and by focusing on large smolt.'
The anniversary was marked with a party in the Bergen headquarters, with the company saying 'when you reach 25 years the staff deserve a party'. Employees came from Grieg's regions in Finnmark, Rogaland, British Columbia – and about 100 from Shetland.
Grieg has developed into a leading international player in the aquaculture industry, employing more than 700 people at farms in Norway, British Columbia and Shetland, where it is the region's largest salmon farmer.
Earlier this month it reported its best third quarter ever, with a record harvest of 16,875 tonnes and a 19 per cent increase in operating income to NOK 1,855 million.
Roy-Tore Rikardsen, director of Grieg Seafood Finnmark, said the company operated on the same principles as the traditional fishing industry, which has been exporting for 1,000 years.
Aquaculture in Norway was young, barely 40 years old, but it was in the sector's own interests to take care of the environment to ensure it too can be around for a long time.