Grieg and SalMar report improved Q1 harvests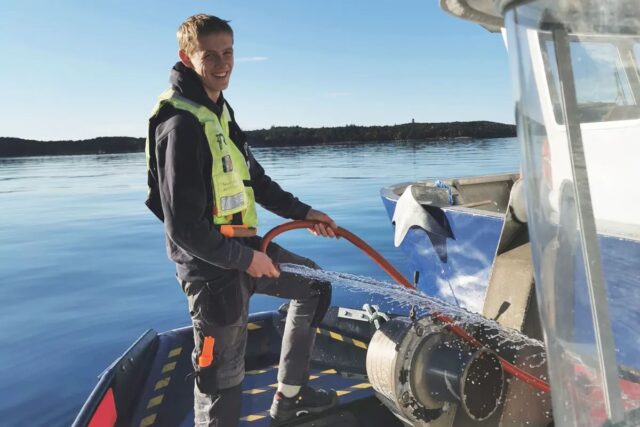 Two leading Norwegian salmon farmers, Grieg Seafood and SalMar, have announced higher harvests for the first quarter of this year.
In a preliminary update, Grieg Seafood says output between January and March should total 16,900 tonnes, against 13,600 tonnes in Q1 last year.
This is made up of 9,600 tonnes and 5,200 tonnes from the Rogaland and Finnmark regions in Norway respectively, plus 2,100 tonnes from its farms in British Columbia, Canada.
The other good news is that the average farming costs for Norway were around NOK 42 and CAN $7.9 per kilo for British Columbia.
Salmon prices have averaged well over NOK 70 per kilo since the start of 2022.
Less than a year ago, industry analysts were predicting difficult times for Grieg Seafood. Thanks in part to higher salmon prices, the company's fortunes have turned around following completion of the sale of its Shetland and Scotland business to Scottish Sea Farms for £164m in December. Grieg's full results will be published on 13 May.
Meanwhile, SalMar, which is poised to acquire the rival NTS group, says its Q1 harvest this year will total just over 45,000 tonnes against 36,900 tonnes 12 months ago.
This is made up of 24,900 tonnes from central Norway, 16,800 tonnes from north Norway and 3,400 tonnes from its farms in Iceland.
SalMar is co-owner of Scottish Sea Farms but, because it is classed as an associate business, output from that operation will not be known until the full Q1 figures are published next month.