Green politician 'misinformed' says SSPO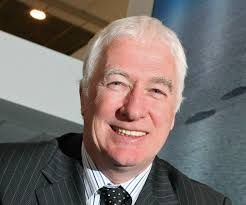 THE Scottish Salmon Producers' Organisation (SSPO) has told Green Party MSP Mark Ruskell that he is 'misinformed' over Label Rouge salmon standards.
The list MSP for mid Scotland and Fife tabled a parliamentary motion last week about 'the concerns that it understands have been raised by the Global Alliance Against Industrial Aquaculture regarding the environmental and animal welfare standards of Label Rouge Scottish salmon'.
In a letter to the politician, Scott Landsburgh (pictured), SSPO chief executive, said: 'On behalf of the thousands of men and women who live and work in remote rural areas of the Highlands and islands of Scotland who rely for their livelihoods on the successful and sustainable Scottish salmon farming sector, I am deeply concerned about the content of parliamentary motion.
'You have obviously been advised by the campaigner representing the Global Alliance Against Industrial Aquaculture (GAAIA).  Typically, he has misinformed you with regard to what the Label Rouge standard is about.
'It is not a standard designed to assess environmental or animal welfare criteria.  There are other certification schemes covering these areas.
'Label Rouge is a quality mark which relates to a product which is superior to other, similar, standard products in terms of sensory characteristics, specifically taste.
'It is a French accreditation which is presided over and managed by the French government agencies who provide public access to relevant documents.  These documents are, understandably, available only in the French language.
'I would suggest that, in future, any communication emanating from the GAAIA be carefully checked for accuracy and objectivity.
'The GAAIA is a one- or two- man band which is not averse to using hyperbole and extreme, emotive language to promote its interests. I would be happy to respond to any queries you may have.'
Ruskell's parliamentary motion stated that details of Label Rouge standards and regulations are not publicly available, and called on Label Rouge 'to publish its environmental and animal welfare standards ahead of its celebration reception and dinner at Edinburgh Castle on 16 March, 2017'.
The motion was supported by four fellow Green MSPs, John Finnie, Patrick Harvie, Ross Greer, Andy Wightman.
Label Rouge Scottish salmon is celebrating its 25th anniversary this year.