Green light for Nordic Halibut land farm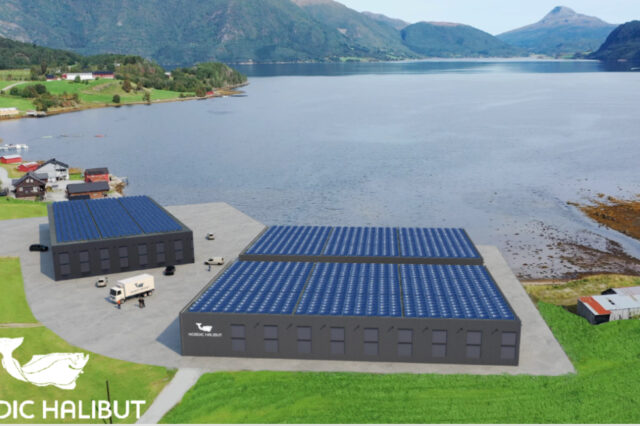 Nordic Halibut has won local authority approval for its first land-based halibut farm.
Tingvoll municipal council, located about 40 miles south of Trondheim, has approved the regulatory plan for the development of the facility, the company said in a Stock Exchange announcement .
The company, also known as NOHAL, said: "The approval of the zoning plan and the overall project progression in 2022 strengthens current timeline estimates for facility completion, with the potential for an advanced timeline present.
CEO Edvard Henden added: "Approval now makes it possible to proceed with phase two of its project to raise 9,000 tonnes of this prime and highly popular white fish to 9,000 tonnes by 2030.
"We are really pleased that Tingvoll municipality continues to demonstrate its support to NOHAL's plans to create local jobs and value creation through the development of a new land-based halibut facility."
He added: "The fit-for-purpose built facility will strengthen and further improve the internal biological competence and represent a platform for further progress in genetics. "
The new facility is planned to be divided into three 1,500 square metre production units and all land-based production phases will be integrated at one location. Production capacity at the facility, once fully operational will be 1.25 million juveniles per year.
Coupled with NOHAL's already existing land-based infrastructure, Henden said the company will have the capacity to put more than two million fish to sea per year, corresponding to a harvest volume of 9.000 tonnes HOG (head on gutted weight).
He said: "The facility will be built with well-established and proven technology and will be based on a 100% flow-through system."
The fjords surrounding Torjulvågen are deep, which the company said means it can access water of high quality and stable temperature, perfectly suited for land-based halibut production without the need for advanced technological water treatment or heating.