Green light for Mowi Ireland expansion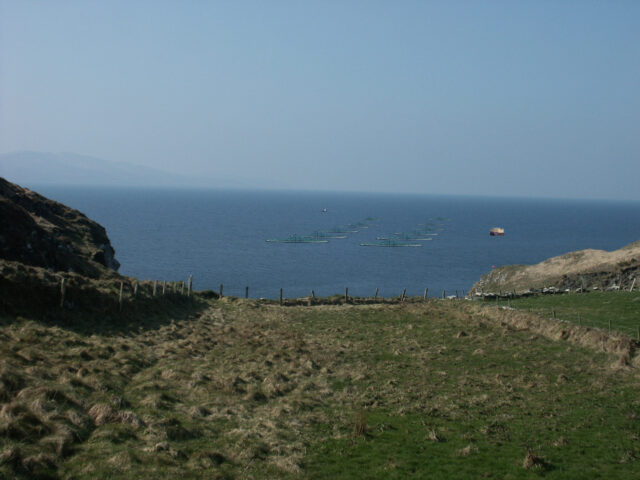 Mowi has been given the go-ahead to expand its organic salmon farming facility in the Republic of Ireland.
Permission to proceed with the €6m project comes exactly a decade after the company first applied for a licence. The Irish Agriculture and Marine Department did grant Mowi a licence in 2015, but it was later postponed following various appeals. It was opposed this time by a number of local residents and various environmental and sports fishing groups, but their pleas have been rejected.
The location is in Bantry Bay, County Cork where the company already has a salmon farming presence. Mowi owns a number of fish farms on Ireland's west coast, mainly producing organic salmon. Mowi's harvest output is relatively modest when set against Mowi's Norwegian and most of its other overseas locations, but its EBIT or operational profit per kg is far considerably than all of them. In the first quarter of this year it was €4.55 per kg, against €1.72 in Norway and €1.46 in Scotland. The Q1 Irish harvest totalled 1,157 tonnes and the business managed a 7% reduction in costs, while there was no incident based mortality during the period.
The operational EBIT for 2020 rose by almost €5m to 22.4m despite the impact of Covid. The projected harvest figure for the new Bantry Bay operation, which should be ready within around three months, is 2,800 tonnes every two years.
Mowi said the project would entail  investment of €6m and the creation of eight new jobs. A spokesperson for the company said: "By developing a new site for organic salmon in Bantry Bay, the continuing development of stocking, harvesting, fallowing and rotation programmes can be advanced in compliance with international best practice thereby securing the long-term future of aquaculture in the area.
"This is a very positive step forward for the Irish aquaculture industry, as a whole. Our seas have rightly been identified as a key component of sustainable economic growth.  This development at Shot Head is likely to be complete in just 14 weeks in accordance with Department of Agriculture, Food and Marine installation requirements."