Go ahead for new fish farm designs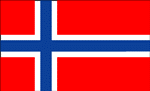 NORWAY'S Fisheries Directorate has just given conditional support to two experimental fish farm designs.
First unveiled last year, a joint concept by Norway Royal Salmon and Aker ASA won preliminary backing, as did Marine Harvest's 'Donut' proposal, but it has ruled that in both cases additional information must be provided.
Norway Royal Salmon and Aker said their submersible offshore cages project included a high degree of innovation and investment.
Marine Harvest said the approval had the potential to take aquaculture in Norway forward.  The 'Donut' – so called because it is shaped like a doughnut – is based on a new type of closed technology.
The regulator said the applications to build the designs that won backing will now go to the next stage in the approval process.
However, the Fisheries Directorate said it had rejected three proposals, including Marine Harvest's 'Beck cage' concept as well as two designs proposed by Eide Fhordbruk and Norsk Marin Fisk/Stjernefarm.
The Directorate of Fisheries awards permits to operators who develop technology and solutions that can solve environmental and real challenges in the aquaculture industry.
It was almost a year ago when Norway Royal Salmon ASA (NRS) and Aker ASA (Aker) submitted a joint application for development licences for the farming of salmon.
Together, the companies say they have developed a new offshore aquaculture farming concept that facilitates sustainable growth in areas that the technology thus far has not been able to exploit
'NRS and Aker have an industrial ambition to combine knowledge from the aquaculture industry with offshore competence,' said CEO Charles Høstlund of Norway Royal Salmon and CEO Øyvind Eriksen of Aker.
They added that the consent would allow them to develop the aquaculture farms of the future.
NRS and Aker have developed a semi-submersible offshore farm designed for harsh environments. By placing the farms further away from the coast, the concept increases the area utilisation of Norwegian waters and will have a smaller environmental footprint.
The project involves the development and testing of a brand new type of aquaculture farm with greater capacity to withstand harsh weather conditions.