Global aquafeed worth $70 billion by 2022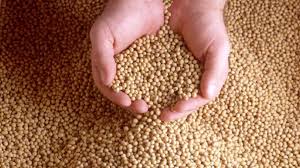 THE global aquafeed market is set to reach new heights over the next five years thanks to the arrival of additional players, says a new research report.
Published by Transparency Market Research (TMR), the analysis says that with a large number of aquafeed suppliers functioning across the world, the market was demonstrating a fragmented and competitive landscape.
New players were continuously venturing into this market, which was likely to intensify the competition substantially in the years to come.
Cermaq, Koninklijke DSM, BENEO, Dibaq Diproteg, Ridley Corp, Nutreco, Aller Aqua, Cargill, and Archer Daniels Midland were just some of the leading suppliers across the world, says the report.
It expects the worldwide market to reach US $51.12 billion by the end of this year and it will proliferate at a compound annual growth rate (CAGR) of 6.5 per cent between now and 2022, and touch US $70.09 billion.
The report continues: 'Extruded aquafeed has been witnessing a high demand across the world and expanding at a CAGR of 8.70 per cent.
'The continual increase in the consumption of seafood across the world has a significant influence on the growth of the global market for aquafeed.
'With consumers being aware of the benefits of high quality seafood products, the demand for better quality aquafeed has augmented, boosting this market remarkably.
'The consumption of seafood is expected to remain high in the near future, thanks to the escalating disposable income of consumers, especially in emerging economies, which is likely to boost the growth of this market substantially over the forthcoming years.'
The study also presents a geographical evaluation of the worldwide market.  Latin America, the Middle East, Africa, Europe, North America, Asia Pacific and Japan are the prime regional markets for aquafeed across the world.
Among these, the region of Asia Pacific and Japan has surfaced as the leading market, due to the prominence of aquaculture production in Asian countries, specifically China.
The rising popularity of salmon farming, on account of the ease of farming and the resilience of this fish even in adverse condition, is expected to propel the Asian and Japanese markets for aquafeed in the years to come.
The European aquafeed market is also projected to report steady growth over the forecast period, notes the research study.