Global alliance to streamline certification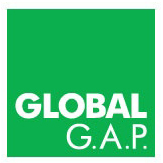 GLOBALG.A.P. and GMP+ International have entered into a worldwide strategic partnership that they hope will strengthen their operations as certification scheme providers.
Both organisations, while keeping their independence, are looking to harmonise governance and system rules in order to provide greater uniformity and transparency for the feed industry, which is also in the best interests of downstream livestock and aquaculture farmers.
'We aim to achieve optimal results by focusing on our respective core businesses,' said Johan den Hartog, managing director of GMP+ International. At the same time, the companies will operate according to the same principles in governance, certification and integrity.
'In due course this will result in us being able to operate at lower cost while providing the same high quality levels.'
Dr Kristian Moeller, CEO of GLOBALG.A.P. said: 'With a focus on providing safe and wholesome food for consumers, we are joining hands with GMP+ International to eliminate any possible certificate duplication and to create synergies in the standards and systems, thus enabling the feed industry and farmers to participate in a controlled chain of custody system.'
GLOBALG.A.P. is a leading good agricultural practice certification scheme for the primary production of arable products, as well as for livestock farming and aquaculture.
Around 140,000 primary producers, in 118 countries, are under GLOBALG.A.P. certification, including 5,000 livestock farms and 220 aquaculture farms, amounting to two million tons of farmed seafood.
GLOBALG.A.P. schemes primarily focus on product safety, environmental impact and the health, safety and welfare of workers and animals. The company is also active in the feed supply chain, where 75 larger compound feed manufacturing companies, with an annual production of approximately ten million tons of feed, have been certified to this day.
GMP+ International is a global leader among feed certification schemes; more than 13,400 companies/locations in the entire feed supply chain, in approximately 70 countries, are GMP+ certified.