Give aquaculture tax directly to us, say Iceland communities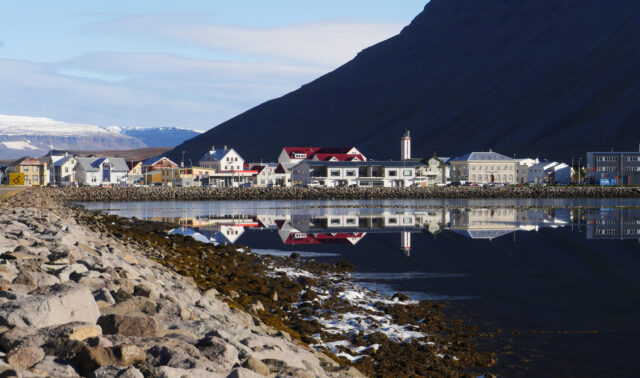 Local authorities in the Westfjords, Iceland's largest salmon farming area, have called for any tax contributions  from aquaculture to go directly to them instead of having to collect it from a central government fisheries fund.
They have told Reykjavik that a great deal of infrastructure  work is needed  in the region to facilitate the growth in aquaculture – and it needs to be carried out quickly.
They also add that they are best placed to know what is required and how to deal with issues.
The Mayor of Ísafjarðarbær community, Arna Lára Jónsdóttir, said the municipalities were  currently in discussions with the government on the issue and she was hopeful  for a successful outcome.
As in Norway, communities in Iceland where fish farming is based receive a percentage of the tax collected from the industry, although the figure is far less than in Norway.
Last year it is estimated that local communities were given around ISK 150 million (approximately £1m). With salmon farming in the Westfords rising fast, that figure will almost certainly increase in future years.
Mayor Jónsdóttir said the communities need to carry out necessary infrastructure development so they can welcome an increasing population and their families, provide kindergartens, repair ports and street system  and the infrastructure in general.
Another Westfjords leader, Þórdís Sif Sigurðardóttir, mayor of Vesturbyggð, said it was very important for local authorities to be involved in the development of fish farming in the region.
There has been little infrastructure development in recent years as the population had declined, she said, but things are now changing and a lot of work needs to be carried out.