Giant grouper caught from kayak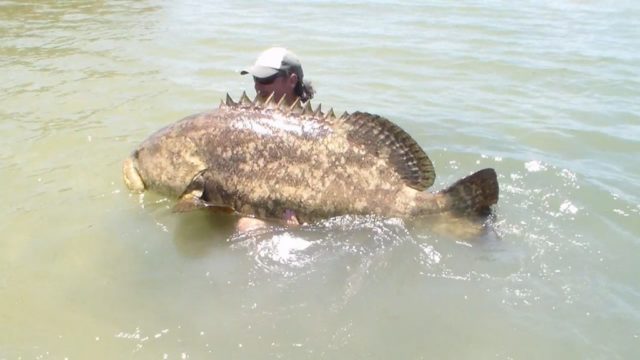 A FISHERMAN in Florida has caught a 552lb grouper from his kayak, believed to be the largest ever bottom fish landed by such a small boat.
Jon Black made several attempts to reel in the fish, off Sanibel, Florida, and his efforts were captured on video, according to the Mail Online.
The fish measured 83-inches long with a 73-inch girth and after being measured was released back into the water, as is required by law because the species is protected.
The world record for a grouper catch is 681lb – which was caught off Florida in May 1961. Goliath groupers, which typically grow to around 400lb, are primarily found in shallow tropical waters among coral and reefs across the Florida Keys, the Bahamas, the Caribbean and elsewhere.
Black, who runs the Crazy Lure Tackle shop in Cape Coral, Florida, said the Goliath grouper was his largest ever catch. It broke his rod.