Gåsø 'keeps seat on NTS board' – by a whisker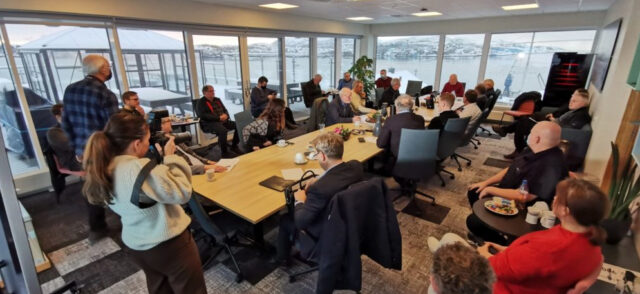 Salmon entrepreneur Helge Gåsø appears to have kept his seat on the board of aquaculture giant NTS by the narrowest of margins after a vote at the company's extraordinary general meeting today. His son Anders is also reported to be secure.
The rebel shareholders group, who together hold more than 50% of the shares, failed to win full control of the business and eject the man who built NTS into a major force in aquaculture. Gåsø and his family own around 37% of the shares in NTS.
The news was broken bvy the local newspaper Ytringen which was at the extraordinary general meeting in the town of Rørvik.  NTS later confirmed the report on the company's website.
The group's proposal to remove Gåsø, and the Chairman Odd Reidar Øie, was voted down by 50.14%. It had planned to replace Gåsø and the NTS chairman Odd Reidar Øie with their own people. The group also said it wanted to improve the corporate governance of the company.
However, two new board members were voted on in the shape of Hans Martin Storø and Nils Andre Williksen, the son of Nils Martin Williksen, one of the rebel group leaders.
The move had sparked speculation that if the rebels had succeeded NTS might have been sold on, with big players such as SalMar and Mowi waiting in the wings.
NTS owns Norway Royal Salmon, which will shortly become Norway's sixth largest salmon farmer, following its merger with SalmoNor, also part of the NTS group.
Last week, the rebel shareholders' group had stated: "The rationale for the offer is to seek to protect and further develop share values in NTS by continuing to explore alternatives for the company's shareholders, including selling the shares."