Gåsø could be a bidder for Frøy, the wellboat company he founded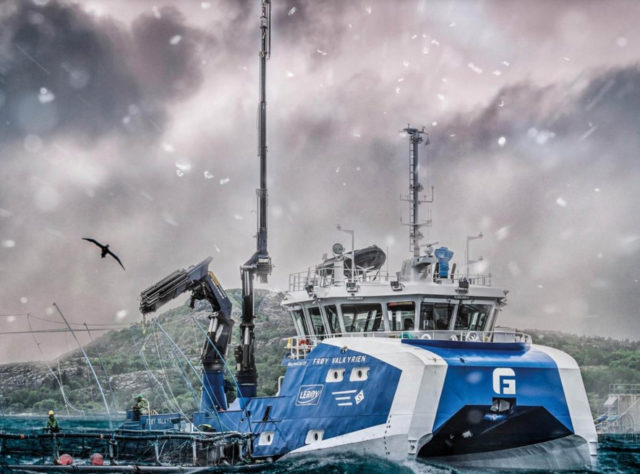 Norwegian businessman Helge Gåsø is reported to be interested in acquiring Frøy, the wellboat and aquaculture services business he founded.
Frøy's current owner, SalMar, is carrying out an evaluation of Frøy. SalMar acquired the company as part of its takeover of the NTS group, which was completed last month.
SalMar, which owns 72% of Frøy, says it has started a strategic assessment of its ownership "in order to maximise the value to its shareholders".
It has already received a number of inquiries from potential bidders. SalMar says the process has just started, suggesting it may be a while before there is a firm decision and stressing that it wants to do what is best for the company
It has also emerged that Helge Gåsø , the man who founded Frøy, could be in line to buy it back. He has built up a "war" chest" of more than £500 million largely from the sale of his NTS shares.
Gåsø is reported to have bought more than 500,000 shares in Frøy which, with an existing holding, brings its stake in the company to 5%.
Frøy has grown into an attractive business offering a wide range of aquaculture support services, including more than 600 aqua service specialists and a modern fleet of wellboats and support vessels.
Last week Frøy entered into an agreement to buy 100% of the shares in another support business, Marinus Aquaservice AS in a deal worth around NOK 101m (£8.4m). This gives Frøy a presence in south-west Norway where it currently has a limited foothold.
Marinus Aquaservice operates three modern vessels and has a major focus on ROV (remotely operated vehicle) services, a rapidly growing sub-segment of the marine services industry.