Garware announces hires in Norway, Chile and Spain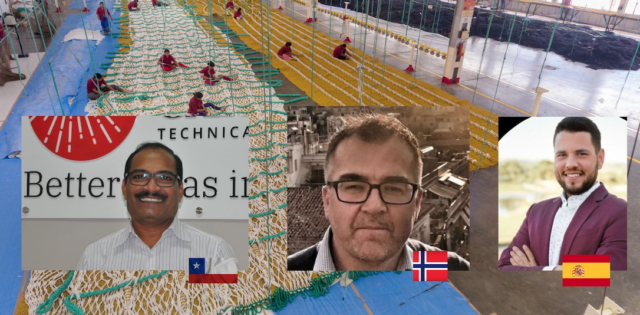 Net specialist Garware Technical Fibres has appointed three executives to support the management of its Norwegian, Chilean and southern European markets.
Olav Kolbjørn Øvereng joins the Garware Technical Fibres team in Norway as a Technical Advisor, while Ramkhrisna Borse joins the Chilean team as Technical Manager and Eduardo Wolff has been appointed as a sales consultant to take care of the business in all segments for southern Europe.
Øvereng formerly worked with Mowi in Norway, and has international experience as regional director of Andromeda (Avramar) in Spain. He has also worked on the supplier side at Norwegian aquaculture technology business Meox.
Pål Korneliussen, manager of Garware Technical Fibres Norway, said: "As a local manager at Mowi for many years, he has valuable operating experience and knows what works in practice. He knows the issues and the 'language' of salmon farmers."
In Chile, Ramkhrisna Borse commented: "I arrived in Chile as technical manager, to be a support and link between the requirements of our Chilean clients and the making of networks at our headquarters in India."
Eduardo Wolff has experience in the area of ​​sales and marketing, previously working at Redes Mar Adentro SL as sales and marketing manager and before as export manager at Grupo Tecnología Deportiva SA.
Kanwal Malik, manager of Garware Technical Fibres Europe, said: "We want to get closer to customers and develop business for our products [in France, Spain, Germany, Greece and Italy ] the aforementioned countries, so Eduardo will support us to get there."
Garware was founded in India and is now present in the main aquaculture countries in Europe, Asia, North America and Latin America.