Gael Force set their sights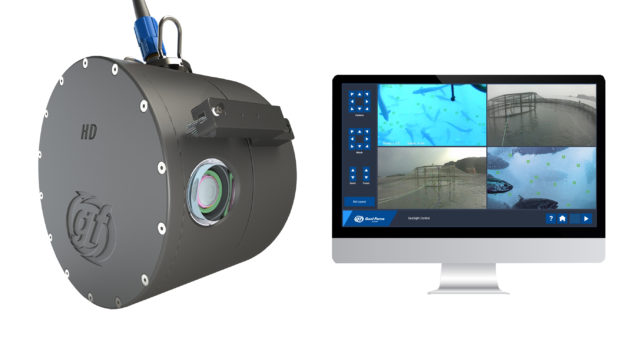 In July, Gael Force Group celebrated the launch of a new integrated range of HD camera technology products under their SeaSight brand.
Their technology range has been substantially advanced with the development of a new SeaSight HD Camera which captures underwater video in crystal clear high definition. Combined with the new and intuitive SeaSight Control software, the full offering has been designed to provide salmon farmers with greater clarity and control, enhancing the task of monitoring feeding and fish activity inside pens.
The new SeaSight Control has a clean visual appearance which makes navigation straightforward. Camera windows are completely scalable and can be user-defined allowing the operator flexibility in screen layout.
SeaFeed Pellet Detection package can, as an option, be fully integrated into SeaSight Control. Pellet Detection uses clear video imagery from the SeaSight HD Camera and sophisticated detection algorithms to intelligently pinpoint feed pellets.
gaelforceaquaculture.com/SeaSightHD