GAA hails year of growth despite pandemic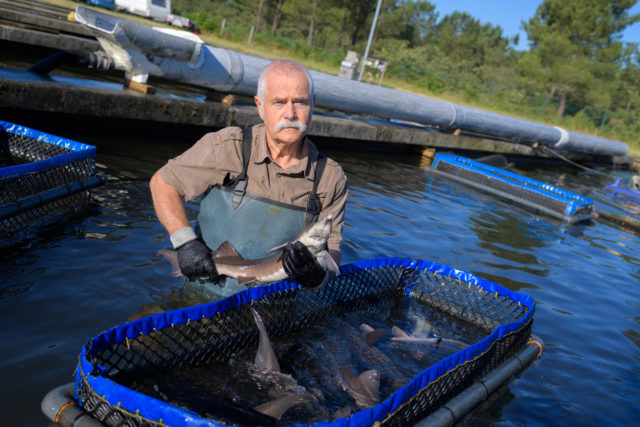 Despite the challenges of the Covid-19 pandemic, the Global Aquaculture Alliance (GAA) grew the number of certified operators under its Best Aquaculture Practices (BAP) scheme by a tenth through 2020.
The GAA's annual report for 2020 shows that the number of BAP-certified processing plants, farms, hatcheries and feed mills increased 10.7 percent, to 2,918, between the end of 2019 to the end of last year. BAP covers facilities in 39 countries, representing 29 seafood species. This includes 236 BAP-certified processing plants eligible to offer four-star BAP seafood, signifying that the product originates from the BAP-certified farm, hatchery, feed mill and processing plant. The rate of retention for BAP-certified facilities totalled 91% in 2020.
The GAA report also shows that operators show fewer "non-conformities" – that is, violations of a clause within a standard – with successive audits. The number of non-conformities for environmental-related clauses, for example, fell from 2.68% of the total number of clauses to 1.93% from the first audit to the third audit, while the number of non-conformities for animal health and welfare-related clauses fell from 3.66 percent to 2.09 percent.
This shows, the GAA said, that "annual audits work", even though through 2020 the organisation had to switch to a remote auditing process thanks to the pandemic. By the end of the year there had been more than 700 remote audits carried out.
The BAP program marked a number of "firsts" in 2020, including: Japan's first retailer to actively market BAP seafood (Seiyu); Spain's first retailer to add BAP to its sustainable seafood sourcing policy (Mercadona); Europe's first company to attain four-star BAP status (The Scottish Salmon Company); and Norway's first salmon farm to earn BAP certification (Kvarøy).
CEO Wally Stevens said: "I am incredibly proud of my GAA associates for their achievements in 2020. We should also be proud of the women and men in the industry who surmounted the challenges of 2020 with courage and commitment. Just think what we can achieve in 2021 and beyond with that same professionalism and passion. This is a great opportunity for us to live up to our aspirations for a healthy global society, where all 17 SDGs [United Nations Sustainable Development Goals] are consistently being addressed."
As of April this year, GAA changed its name to the Global Seafood Alliance, reflecting its increasing involvement in wild fisheries through the Responsible Fishing Vessel Standard and Seafood Processing Plant Standard, which encompasses both farmed and wild seafood.