Funding deal for chain of French shrimp farms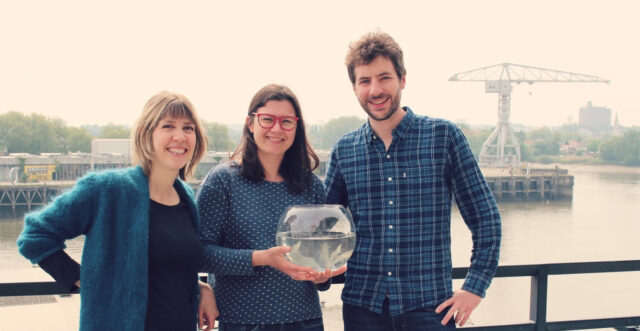 Plans for a new land-based shrimp farm in France have taken a big step forward after the company behind the project announced it has secured almost €5m (£4.2m) in funding.
Lisaqua plans to build a 2,000 square metre facility near Nantes followed by others around the country which together will eventually be capable of producing up to 10,000 tonnes of shrimp a year.
The French love their shrimp, eating 80,000 tonnes of the delicacy – not far off a quarter of the 290,000 tonnes imported into the EU each year.
Lisaqua now says it has raised an additional €2.6m (£2.2m) worth of capital with new investors including Le Gouessant Agricultural Cooperative and private investors, along with existing investor Litto Invest.
This capital increase completes a non-dilutive round of funding of €2.3m (£1.9m) from Bpifrance (ccrct) and the Crédit Maritime and CIC Ouest banks.
Gabriel Boneu, Lisaqua CEO and co-founder said the company hopes to achieve its 10,000 tonne target by 2030.
"This funding will allow us to recruit 10 people and to structure strategic partnerships to prepare our scale-up. We plan to set up a network of farms near the main French cities from 2024 in order to make our ultra-fresh shrimp available to as many people as possible".
Lisaqua has developed "permaquaculture", a patented co-culture technology combining shrimp, micro-organisms and marine invertebrates in recirculated indoor aquaculture farms.
This innovation allows the farming of shrimp without antibiotics, preserves the environment – such as mangrove forests – and saves 99% of water compared to conventional shrimp farming.
Shrimp effluents are treated and used for breeding marine invertebrates for animal feed.
Since 2019, the company has been marketing the first fresh, local, environmentally friendly shrimp in France, "triple zero" guaranteed: zero antibiotics, zero kilometres travelled and zero polluting discharge.
After three years of research and development, this new round of funding will allow Lisaqua to finalise the construction in Nantes of the first shrimp farm in France, which should be operational this year.