Funding boost for rural Scottish communities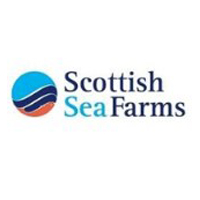 SCOTTISH community groups and charities are the happy recipients of Heart of the Community grants from Scottish Sea Farms for winter 2014. A total of £45,000 is being distributed in the latest and final round of financial grants in 2014.
Groups that have been given the good news so far include: Oban Celtic Shinty Club will receive £1,000 to help them with a juvenile shinty regeneration initiative; St Michael's Cricket Club in Dumfries will receive £2,500 towards helping them provide a free coaching and fitness programme for schools in the area;
Orkney Sub Aqua Club is set to receive £2,080 to allow them to replace its boat trailer; 1st Scalloway Rainbows and Brownies in Shetland are hosting an event for senior citizens in the community and will receive £800 to help them; and, in the Highlands, Mallaig Community Council will receive £3,420 to allow them to replace ageing flower tubs around the village with new planters.
Scottish Sea Farms has already given out £109,000 to Heart of the Community applicants earlier this year, bringing the total of grants to date in 2014 to £155,000.
Jim Gallagher, Managing Director of Scottish Sea Farms, said: 'This year has seen many different local groups approaching us for assistance.
'There is a diverse mix of projects and charities and we know that the Heart of the Community Trust is delivering lasting change to local communities and allowing them to grow and develop.
'We want to hear from more groups and charities in need of financial support in the year ahead and would urge them to look at our website for details of how to apply.'
More details of recipients can be found on the company website, www.scottishseafarms.com, together with application forms for the Heart of The Community Trust and full details of the criteria required.