Fund launched for African aquaculture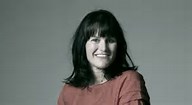 AQUA Spark, the Dutch based aquaculture investors, announced a $15 million Africa fund yesterday on the first day of the World Aquaculture Society conference in Cape Town.
In a partnership with Msingi, an East African economic organisation, the fund will focus on tilapia and catfish producers, and will invest in all farming aspects.
Aqua Spark's Amy Novogratz, launching the fund during a seminar on financing African aquaculture, said she and her partner Mike Velings were looking for additional investors to come on board.
The aim is to build infrastructure 'for a thriving sub-Saharan aquaculture sector', and help provide farmers access to global markets and to Aqua Spark's portfolio of companies, which includes feed manufacturers.
Aqua Spark is the only investment fund in the world dedicated to aquaculture, said Novogratz, and it considers thousands of applications before deciding which companies to support.
It already backs a tilapia farm in Mozambique and has interests in Indonesia and in an Indian Ocean sea cucumber farm, among others.
Novogratz (pictured) said they have a network of 50 experts around the world, including Worldfish, to advise them and they give funding to initiatives that are established and sustainable.
'We're looking for feed conversion rates below 2.5, minimum chemicals and antibiotics only when fish are ill…we don't believe in high CEO salaries and think everyone should have fair pay.
'We come in when you've proven your model and want to expand,' she said, acknowledging that most fish farming companies in Africa were 'at too early a stage for us…we don't yet invest in early, early stage farms'.
However, when Aqua Spark brings in more partners to the Africa fund there may be different thinking on what to invest in. The African fund would be up and running in 12 to 18 months, said Novogratz.
World Aquaculture 2017 was opened by South Africa's fisheries minister, Senzeni Zokwana, who said his government recognised the importance of aquaculture and the part it must play in food provision.
'We without doubt want to highlight the role of this sector in economic development, eliminating poverty and reducing inequality.'
He said access to services, such as finance and veterinary help, was the main constraint to growth in the industry.
'We hope that by hosting the conference, solutions will be brought forward in how we address these challenges,' said Zokwana, insisting that in the right environment, aquaculture in Africa can achieve its potential.
The ssector has come under the spotlight since President Jacob Zuma launched Operation Phakisa last year, a development programme that includes aquaculture.
World Aquaculture 2017, at the Cape Town International Convention Centre, has attracted around 2,000 delegates. It runs until June 30.