Frøy takes delivery of world's largest wellboat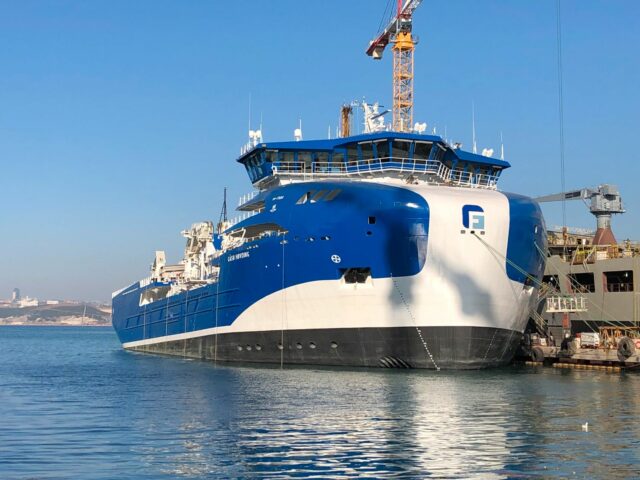 The Gåsø Høvding, hailed as the world's largest wellboat, was officially handed over to its Norwegian owners in Turkey yesterday.
It is so big that its owners, the aquaculture supply vessel company Frøy, said a commercial aircraft could fit onto its deck. Frøy described the handover at the Sefine shipyard where it was built, as a big day for the company.
"The boat is completely unique – there is nothing else around to compare it against," Frøy 's Operations Director Oddleif Wigdahl, said in a statement.
Designed by More Maritime, The Gåsø Høvding is 82.3 metres long and 30.9 metres wide. More Maritime said it has worked closely with Frøy throughout the project.
The vessel, which was launched earlier this year, has been built for a large salmon farming business so far yet to be named. The Gåsø Høvding has a total well volume of 7,500 cubic metres. It is equipped with negative pressure sorting and removal of all types of cleaner fish, freshwater treatment with reuse, 12-line hydrolysers and an advanced and automated hygiene system.
Oddleif Wigdahl added: "The boat is built for high capacity, and can load more than 1,000 tonnes of fish per hour. This makes it environmentally friendly and economical, because it can process and transport more fish in less sailing time."
The high load capacity contributes positively to fish welfare, Frøy said, because operations can be carried out faster and the fish are therefore exposed to less stress.