Frøy reports jump in earnings and profits for Q4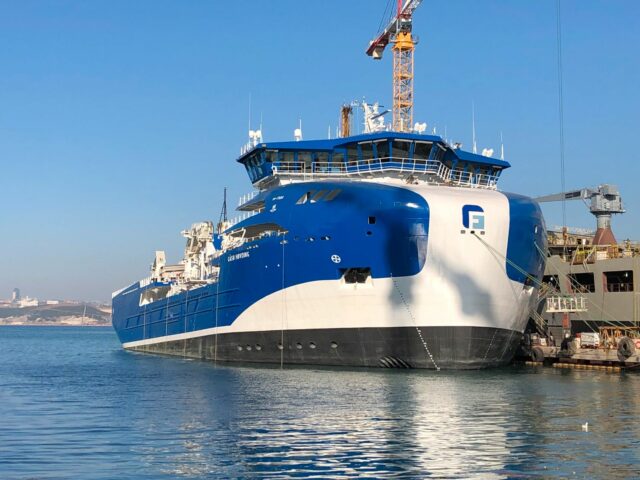 Norwegian wellboat and aquaculture services company Frøy reported a strong finish to 2021 with increased profits and a healthy order book, its Q4 results show.
Frøy is one of the divisional businesses within the NTS salmon farming group which is about to become part of SalMar.
The results show the business would make an attractive sale option if SalMar decides not to hold onto it.
Frøy reported a 40.6% jump in turnover to NOK 561m (£47m) during the quarter while revenues from fixed contracts and framework agreements increased by 46%.
The EBITDA increased by 56.6% to NOK 260m (£21.5m). Pre-tax profits jumped sharply from NOK 7m (£580,000) 12 months earlier to NOK 156m (£13m) while pre-tax profits for the whole of 2021 were 19% higher at NOK 290m (£24m).
Frøy has received orders for three new builds including the world's largest wellboat, Gåsø Høvding.
CEO Tonje Foss said orders for more new vessels will contribute to future improved earning capacity.
She added: "We still see strong demand for our services, and we are in dialogue with several customers about new contracts."
Frøy's board is proposing a dividend of NOK 1.5 per share.
Other highlights in the company's Q4 report include:
Solid operational performance in wellboat and sea transport.
Results in service challenged by high costs, driven by increased number of employees and high maintenance costs in the quarter.
Delivery of two new wellboats, including the world's largest wellboat, MS Gåsø Høvding. Both vessels have been entered directly into long term contracts with large Norwegian salmon farmers.
Sale of 20-year-old wellboat Veidnes with a gain of approximately NOK 52m (£4.3m) carried through in line with Frøy´s strategy to improve efficiency and reduce the carbon footprint of its fleet.