French agency hopes Brexit problems will be 'smoothed out'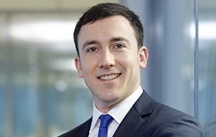 French border authorities are making progress in tackling the issues that have dogged UK seafood exports to the European Union, and the situation is easing. That was the message from Artus Galiay, UK & Ireland Director of the Nord France Invest agency, to members of the Scottish Seafood Exports Taskforce last week.
The Taskforce was set up to address the problems that followed the end of the Brexit transition period, leading to delays, spoiled produce and cancelled orders for many seafood exporters. The group is led by the UK government and includes representation from the Scottish government and the seafood industry.
At the Taskforce's latest online meeting, on Friday, Galiay said that resolving issues was a priority local authorities in the Hauts-de-France region, since the key Boulogne-sur-Mer seafood market – Europe's largest processing centre – is in their area.
He added: "Fishing, and Scottish produce, are very important for us. Digitisation – where lorries leave Scotland with paperwork but it is known online that they are on the way – would be a help. Locally, there is an appetite to smooth things, perhaps by training people to be comfortable with online systems."
IT failures contributed to delays at start of the year, but the UK government says these have now been addressed, and a "digital first" approach should be the way forward.
Galiay said he felt overall volumes of seafood imports from the UK were healthy but that there was a change towards fewer importers bringing in larger consignments to reduce bureaucracy.
In response to a query from Fergus Ewing MSP, Scottish Government Cabinet Secretary for Rural Economy, UK Fisheries Minister Victoria Prentis said that funds from a £23m support fund will soon be in the hands of businesses and offered an official-level discussion about particular problems facing smaller firms.
Jimmy Buchan, CEO of the Scottish Seafood Association, said his members were keen to explore whether export checks could be carried out close to Scottish ports. It is understood that his suggestion is a bonding system not unlike that used by the drinks industry. Taskforce chairman David Duguid, UK Government Minister with the Scotland Office, said: "This is something we will discuss with the SSA and the broader industry."
Tavish Scott, CEO of the Scottish Salmon Producers Organisation has been leading a taskforce sub-group looking at delays around the certification required by the EU for exports.