Fourth seafood minister this year for Norway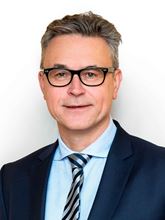 NORWAY has its fifth fisheries and seafood minister in just over 18 months – and the fourth this year.
Odd Emil Ingebrigtsen takes over from ex-journalist and current labour minister Torbjørn Røe Isaksen, who was appointed in a stop-gap capacity last month after Geir Inge Sivertsen resigned in a row over severance payments.
Two weeks earlier, Harald T Nesvik quit following a political split between the coalition Conservative and Progressive parties.
Nesvik took over in August 2018 from Per Sandberg, who stood down after breaching security protocol by going on holiday to Iran with his Iranian born former beauty queen girlfriend.
Ingebrigtsen said: 'I can't wait to get started. The fishing and seafood industry is important for Norway because it creates activity and jobs throughout the country. In addition, it is an industry with the greatest growth potential.'
Ingebrigtsen was previously at the Department of Petroleum and Energy and comes from an energy industry background.
He said the coronavirus crisis meant fishing and aquaculture were now facing the biggest peace time challenge, and he was determined to do all he could to protect them.
Aged 55, he was born near Bodø, an important fish farming region. His political experience includes 24 years on Bodø municipal council.
He holds a degree in fishery economics from Bodø University, but instead of entering the industry he moved to Oslo as secretary of Norway's Young Conservatives.
Prime Minister Erna Solberg said Ingebrigtsen would be given special responsibility in the fight against fishing crime and to negotiate a trade agreement that ensures Norwegian seafood has access to the UK market.
The new minister added: 'We will continue to be a world leading supplier of seafood, and we will facilitate sustainable management.'