Food distributor invests in Loch Long Salmon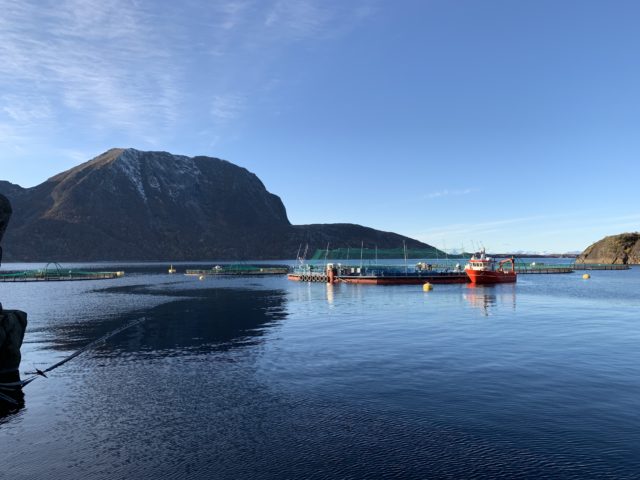 Loch Long Salmon has attracted another investor for its project to construct a semi-closed fish farm at Beinn Reithe on the west coast of Scotland.
Golden Acre, a food distribution company with operations in Glasgow and Surrey, has agreed to invest an undisclosed sum. Golden Acre said its aim was to find sustainable, low-impact food production opportunities.
Loch Long Salmon's proposed Fiizk semi-closed farming systems are intended to protect the fish from sea lice – since they will draw water from lower, lice-free depths – and they will also have the capacity to capture salmon waste, which can then be used as a natural fertiliser or in green energy production.
Stewart Hawthorn, a founding partner of Loch Long Salmon, said: "Right now salmon waste is lost from the open nets and is dispersed into the environment. We want to capture as much of this as possible and turn it into a resource. We can capture more than 85% of this waste by adapting the currently available technologies."
Neale Powell-Cook, owner of Golden Acre said: "We want to contribute to improving the environmental performance of the UK food sector. We really appreciate Loch Long Salmon's genuine commitment to sustainable salmon farming in Scotland and are anticipating a strong market demand for these special fish. We have been convinced by the expertise brought to this project by the Loch Long Salmon team."
Christoph Harwood, Director of Loch Long Salmon, said: "Our goal with Loch Long Salmon is to establish a new salmon farming company that addresses concerns about sea lice and organic waste accumulation. Semi-closed farming systems deliver this and support rural development in Scotland. We are delighted that Neale Powell-Cook and the team at Golden Acre have joined us to ensure that this goal becomes a reality."
The next step for the Beinn Reithe site development process is to apply for planning permission and a SEPA CAR licence. Loch Long Salmon expects to have full planning permission by the end of 2021. Site construction will commence in 2022 and first stocking is planned for early in 2023.