Fishmeal shortages spark more mergers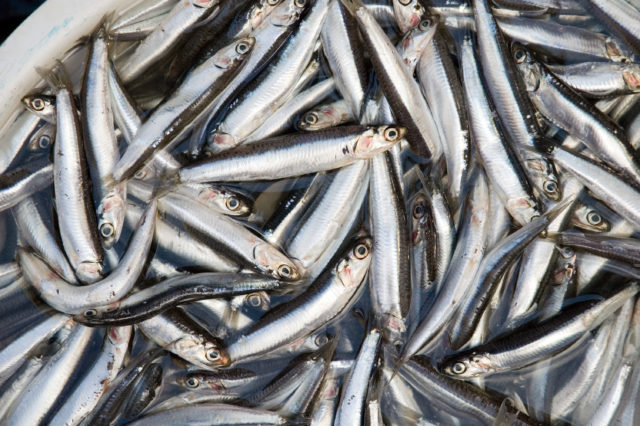 SHORTAGES of fishmeal for the fifth year running have led to a spate of mergers and acquisitions as companies, including Cargill, seek to meet demand for seafood, Bloomberg Business reported yesterday.
Cargill acquired fish feed giant EWOS six months ago and more recently invested in feed maker Calysta. It will keep expanding in aquaculture as world demand for food protein is seen growing 70 percent by 2050, Neil Wendover, a global marketing director at its animal nutrition unit, told Bloomberg.
US based Cargill, along with Dutch investment group Aqua Spark and others, provided $30 million in funds to Calysta this month.
World output of fishmeal, usually made from anchovies, fell short of consumption in nine of the past 10 seasons and a fifth straight annual shortage is expected in this marketing year, the US Department of Agriculture said.
Seafood sales will rise five per cent this year, the biggest gain since at least 2011, data from Euromonitor International showed.
Apart from Cargill, the industry has also seen the $4 billion takeover of salmon feed supplier Nutreco by SHV Holdings and Mitsubishi Corp's acquisition of salmon farmer Cermaq.
With fishmeal production unlikely to meet demand, companies are looking for alternatives, said Mike Velings, a managing partner at Aqua Spark, the fund investing in aquaculture.
Production will be about 300,000 tonnes lower than consumption this season, USDA data showed. Fishmeal prices in top producer Peru have more than tripled since 2001.
'In the next five years, there is actually going to be a structural shortage in the market for fishmeal, so everyone sees a market opportunity in the short term,' Velings said.
Calysta should bring its first commercial scale factory online in 2018, he said, adding that it would probably be in the US.
Bloomberg reported that Gorjan Nikolik, senior analyst at Rabobank, reckoned the recent wave of mergers and acquisitions was 'unprecedented' but likely to continue. Nikolik predicted that Chinese companies would join the fray.
'For every Cargill, and for every SHV, there are probably three or four other similar companies looking at what's happening in the market,' Nikolik said. The only question is 'if there are going to be enough good assets for sale'.