Fishing concern over new Co2 tax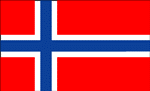 NORWAY's fishing fleet is facing the prospect of higher taxes on carbon dioxide (Co2) emissions which the owners say will place an unfair burden on the industry.
Environment minister Ola Elvestuen has promised to come up with compensation measures, but so far it is cutting little ice with some of the fishing companies who will see their costs rise.
Minister Elvestuen told the annual meeting of the Norwegian Fishing Vessel Owners Federation (Fiskebat) this week that his vision was to see 'an environmentally friendly and profitable fishing fleet that delivers healthy food from well stocked populations in the cleanest sea area of ​​the world'.
He also told delegates that his compensation measure would ensure that the 'pain will not be too big'.
'It is important that this work is done as soon as possible,' he stressed. 'Norway is among the foremost countries in the world when it comes to new shipping technology.'
But the minister did offer a little comfort when he declared there would be no oil industry activity along the most vulnerable areas of the Norwegian coast during the term of the current parliament.
Oil exploration and drilling has been a sore point with most fishermen, who accuse the energy industry of adding to Co2 emissions.
Fiskebat's steering officer, Jonny Berfjord, warned the meeting that the new emissions tax would  lead to more fish being delivered abroad, thus reducing profitability and renewal.
He said the greatest environmental benefits came the through the fleet modernisation programme when older vessels are replaced by more environmentally friendly trawlers.
And he agreed that everyone, including the industry, had to take responsibility for the huge increase in plastic pollution in the seas.