Fishing challenges, seen from the bridge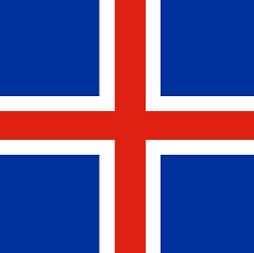 CHASING fish is not an easy business, Icelandic skippers are reporting from the bridge.
Heimir Gudbjörnsson, skipper of HB Grandi's trawler Helga María AK, which is out in search of redfish, said it had been quiet on the grounds.
In his last published report he said: 'We're on our third tow out here on 'the Mountains' and we'll soon see what the results are.
'The weather is not a problem. We tried to track down some saithe during the night and now it's time to turn to redfish.
'We can't say there's much going on here on the Mountains, which are the HB Grandi fresher trawlers' home grounds. There isn't another ship to be seen within twelve miles.
'There was some good fishing on redfish in what we call the night box off the Víkuráll Gully, but otherwise it was mixed.
'We chased after saithe all the way from the Hali grounds and east to the Thveráll Gully for mixed cod and saithe.
'I reckon we must have had a 160-tonne trip, and most of it was redfish, saithe and cod. We're always waiting for a good shot of saithe and it has to turn up sooner or later,' skipper Gudbjörnsson said.
Meanwhile, the HB Grandi freezer trawler Therney RE recently docked in Reykjavik after fishing for three weeks on Westfjords grounds.
The vessel had has 460 tonnes in its fishroom and skipper Kristinn Gestsson said he was satisfied with the trip.
'We were fishing across an area from the Víkuráll Gully and north-eastwards as far as the Dragáll Gully, north-east of North Cape.
'We were looking for saithe, with limited results for the first part of the trip. Things worked out eventually towards the end and we did well on saithe in the Thveráll Gully Corner,' he said, adding that both he and other skippers have searched hard for saithe since the summer.