Fishing a boost to Norway's economy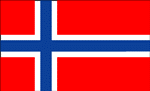 A NEW report suggests that fishing is making an increasing contribution towards Norway's wealth and employment creation.
The Scandinavian research organisation SINTEF has carried out a detailed analysis of the Norwegian seafood and fish catching sectors since 2004 has come out with a highly positive forecast.
Elisabeth Aspaker, Norway's Fisheries Minister, hailed the news as being very positive. She said the report confirmed that higher prices was bringing benefits to the fishing supply sector and that the Norwegian seafood industry was growing.
The SINTEF analysis shows that Norwegian seafood had an added value of 22.4 billion kroners (NOK) and boosted suppliers to the industry by NOK 24.1 billion.
Lower salmon prices in 2012 did have a downward impact two years ago, but there was a major bounceback in 2013 as prices started to rise and this has brought continuing benefits including supplier value creation worth NOK 46.5 billion.
The report says that aquaculture is continuing to create more employment. However there has been a decline in terms of overall value.
The total contribution to the country's GDP by fish farming in 2012 was about NOK 23.7 billion, down from the 2010 and 2011 figures.
Although the overall figures for 2013 are not yet available, the GDP contribution is expected to be significantly higher because of increased salmon and trout prices.
Fish processing also contributed to increased GDP and employment.
The report, compiled before the Russian food ban, shows that northern Norway is the country's largest seafood region in terms of both value creation and added employment, while the central Norwegian was the second most important.