Fishermen's champion Bertie to bow out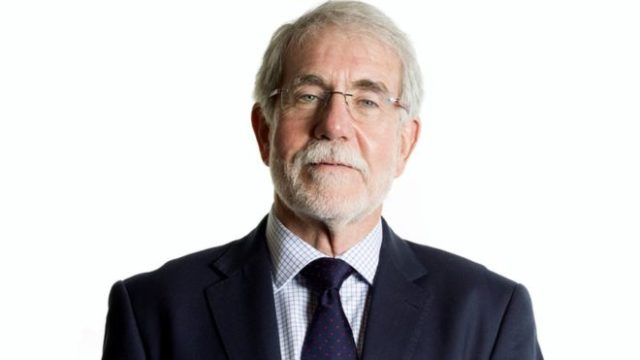 THE fisheries leader who has spearheaded the fight to take British fishermen out of the Common Fisheries Policy (CFP) is to leave his post in the autumn, it was announced yesterday.
Bertie Armstrong, chief executive of the Scottish Fishermen's Federation (SFF) for the past 14 years, has driven Brexit talks on behalf of the industry.
He is widely credited for keeping the sector's interests – to leave the EU and therefore the hated CFP – high on the government's agenda as it negotiates withdrawal from Europe.
Armstrong (pictured) said: 'This has been a planned succession process. I have lived and breathed this industry for 14 years and it's been an exciting period of change.
'There was never going to be an absolutely ideal time to hand over, but with phase one of Brexit – making the case for the fishing industry – almost complete, it makes sense to do it later this year.
'The next phase, which will involve the UK holding the line and moving to full, sovereign, coastal state status, will realistically take some time.'
Banff and Buchan Conservative MP David Duguid said: 'Bertie has been a passionate and strong leader for the fishing industry for years.
'I have been fortunate to work closely with him to make sure the UK government understands the iconic importance of Scotland's fishing.
'Bertie will be missed at the SFF and I look forward to continue working with his successor.'
Armstrong will be succeeded in the job by Elspeth Macdonald, currently the deputy chief executive of Food Standards Scotland.
She will start at the SFF's headquarters in Aberdeen in August, after handing over her current responsibilities.
Armstrong said: 'We are making careful preparations for the handover and I will remain here to help Elspeth transition into what is a hugely challenging but immensely enjoyable job.'