Fishermen reassured by minister on Brexit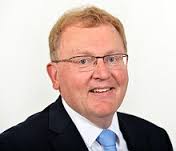 THE Scottish Fishermen's Federation has welcomed assurances from the UK government that the industry will not be deployed as a 'bargaining chip' in the forthcoming Brexit negotiations.
In evidence to a Scottish parliamentary committee this week, Secretary of State for Scotland David Mundell (pictured) emphasised the importance of fishing to Scotland.
He told members of the Culture, Tourism, Europe and External Relations Committee: 'Our position going into the negotiations – I make this absolutely clear, since it is occasionally referenced in the media – is that there is absolutely no situation in which fishing will be a bargaining chip in the negotiations.
'It is a very important industry here in Scotland and I very much welcome its positive approach. However, we should not—and I certainly do not wish to—display any complacency in relation to the tough nature of the negotiations that may lie ahead.'
Chief executive of the Scottish Fishermen's Federation Bertie Armstrong said: 'There would appear now to be a consensus on the part of the UK and Scottish governments that the fishing industry simply must not be deployed as a bargaining chip in the Brexit negotiations.
'David Mundell's evidence to the Scottish parliament committee this week and Scottish fisheries minister Fergus Ewing's statement to MSPs in January are equally clear about that.
'This is very welcome news for many rural communities in Scotland which depend on the industry for jobs.
'Of course, there is a long, long way to go, but we look forward to regaining control of a key natural resource for the benefit of this and future generations.'
Almost 60 per cent of the UK's fish are caught by non-UK vessels under the common access granted by the Common Fisheries Policy.
The industry insists that post-Brexit the UK will have control of its seas – the so-called Exclusive Economic Zone which has some of the best fishing grounds in the world.
Supported by a competent management system, this will result in increased economic activity in the fishing fleets, the communities that support them and the downstream supply chains.
In his evidence, Mundell also dismissed a recent report by MEPs which suggested that the UK would have to remain in the Common Fisheries Policy even after leaving the EU.