Fisherman dead and two missing in Scottish trawler drama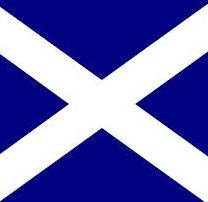 A FISHERMAN has died and two more were missing after their Scottish trawler developed problems in the North Sea at the weekend. Two others were plucked to safety.
The Humber Coastguard said the vessel, the Ocean Way, which is registered in Fraserburgh, was last heard from about 100 miles east of the Farne Islands.
It began transmitting an emergency beacon on Sunday and since then attempts have been made to contact the skipper. The vessel had five men on board, four of them Filipino fishermen.
Helicopters from the RAF Leconfield on the Humber, and from Norway, were involved in the hunt for the British skipper and his four crew.
The RAF helicopter plucked three men off the vessel, but one has since died. Two more are still missing.
A decision will be made at daylight today on whether to resume the search, but unless more positive information about the missing pair is forthcoming it could be called off later.
The Maritime and Coastguard Agency said: 'Three people were recovered from the water this afternoon. Sadly one of these has subsequently died.'
The boat is believed to have sailed from North Shields in Tyne and Wear on Saturday. The rescue mission was launched yesterday after it began transmitting an emergency beacon.
An RAF rescue helicopter started the search and was joined by the Norwegian helicopter Rescue 1.
Scotland's Fisheries Minister, Richard Lochhead said: 'This is a terrible tragedy and my thoughts are with the loved ones and friends of the crew.
'This tragedy will be felt by all fishing communities and is a horrible reminder of the dangers our fishermen face, day in day out, to bring fish to our tables with many paying the ultimate sacrifice.'
The Minister also paid tribute to the rescue effort. The Marine Accident Investigation Branch will be told later today.