Fisheries minister to address seafood summit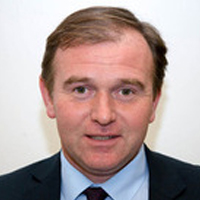 FISHERIES minister George Eustice and Iceland's ambassador to the UK, Thordur Aegir Oskarsson, have been confirmed as speakers for the seventh annual Humber Seafood Summit, which will take place in Grimsby and its seaside neighbour, Cleethorpes, next month.
Eustice, who will deliver his welcome via video, and Oskarsson will address more than 200 delegates at the annual event, coordinated by Seafish, along with other industry leaders and government officials from the UK and Europe.
The key theme of discussion will be 'supply and demand', which will cover topics such as ethics, product integrity and reputation. With the potential impact of Brexit still high on the sector's agenda, there will be several sessions devoted to its impact on the seafood trade.
Other speakers include Steve Gibbons, co-founder of Ergon, and Jim Masters, executive director of Fishing into the Future, who will both give their insights into the current state of the fishing industry and its outlook.
Delegates will represent key opinion formers from across the sector, including supermarkets, industry bodies and producers.
The two-day summit will open on Tuesday, October 10, with a networking event held at the Humber Royal Hotel in Grimsby. This will feature a Seafood Fayre showcasing companies such as Icelandic Seachill (Saucy Fish), the Grimsby Institute and Craemar (Fish Boxes) and include a workshop session on Seafish's online responsible sourcing and ethics tools.
The conference will take place the following day, Wednesday, October 11, at the Pier, Cleethorpes.