Fish welfare course now online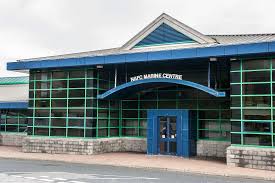 STUDENTS can now complete NAFC Marine Centre's fish welfare training course without attending college by studying the new e-learning version of the course online.
The NAFC Marine Centre's fish welfare course is aimed at a wide range of people working in the aquaculture industry, including fish farm operatives and fish transport and processing staff.
The course covers the principles and responsibilities of fish welfare to meet the RSPCA's Freedom Foods standard, and the syllabus includes a wide range of welfare issues, including live fish transfer, harvesting and production.
The online version was created in response to industry demand for flexible learning, and the course administrators say they have already had enrolments.
The NAFC MC UHI has also had the MA Level 4 Aquaculture approved and expects to run this from April 2017, following 'a very big demand from industry'.