Fish Update Briefing, Friday, August 25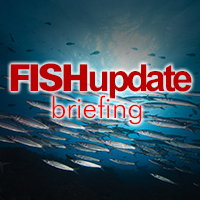 FIRE HITS ICONIC US SEAFOOD RESTAURANT
FIRE has seriously damaged one of New England's best known seafood restaurants. Firemen were called to Brown's Lobster Pound in Seabrook, New Hampshire, early on Sunday morning to deal with the blaze which destroyed the rear of the building and kitchen. Smoke and water damage was also caused to the dining room, but no one was hurt. Brown's Lobster Pound has been part of the New England seafood dining scene since 1950 and attracted diners from all over the US. The owner, Bruce Brown, said he plans to re-open the restaurant as soon as he possibly can. The cause is being investigated and one theory is that it may have been the result of an electrical fault.
EU DEALS WITH SEVERAL FISH HYGIENE ALERTS
THE European Commission has said there were there were 59 rapid alert notifications relating to hygiene for fishery products last month. They included six for bivalve mollusc products, eight for cephalopod products, and five for crustacean products, along with 40 for other fishery products. Most came from southern Europe and the Asia region.
POACHING MAY BE HIGHER THAN FEARED
ILLEGAL, unreported and unregulated fishing – that is, poaching – is now estimated to account for 50 per cent of the world's total catch, according to Mark Zimring at the Nature Conservancy. 'We are flying blind,' he warned.  Zimring said the world did not seem to have the data and compliance to build solid policies that could address this problem adequately. Many fisheries were not routinely assessed so even more could be facing strong declines.  He argued that the Nature Conservancy's electronic monitoring project (GPS, sensors, tracking devices, video cameras on boats, and so on) aimed to improve data to get a better understanding of how poaching could be solved. These efforts can also help with product traceability, not to mention addressing the slave labour problems found across the industry.
VIETNAM SHRIMP EXPORTS SHOW SHARP RISE
VIETNAM'S shrimp exports in the first half of this year rose by 15.7 per cent year-on-year to US$0.56 billion, thanks to declining supply sources from other shrimp exporting countries. Of the total, white legged shrimp made up $955 million, a rise of 20.4 per cent, while black tiger shrimp fell by 5.3 per cent to $421 million, the Vietnam Association of Seafood Exporters and Producers (VASEP) reported. The country's shrimp exports rose sharply in the second quarter, although they declined in the first quarter due to a shortage of raw materials in the domestic market.