Fish Update briefing for Friday, March 13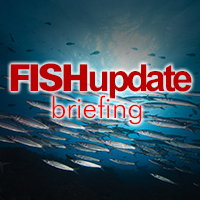 Plankton kills thousands of fish
THOUSANDS of fish – both farmed and wild – have been found dead in the eastern part of the Johore Strait between Malaysia and Singapore.
Fish farmers lost hundreds of thousands of dollars in stock overnight. They were found washed up on beaches and out at sea.
The Malaysian government has expressed its concerns and marine observers believe the deaths could be due to a plankton bloom, whereby plankton increases rapidly due to sudden changes in temperature.
As a result, the gills of fish are damaged, causing the deaths.

Trawler company wins court appeal
A NORWEGIAN fishing company has won its appeal against the collapsed Icelandic bank Glitnir over a swap arrangement dating back to 2005.
At the time, Glitnir specialised in fishing and seafood issues. The bank went down with almost the entire Icelandic banking system in 2008.
An earlier Icelandic court decision ruled that Havfisk had to pay a figure of around £15.5 million to Glitnir because it had terminated the agreement three years later.
Havfisk appealed and the Supreme Court of Iceland ruled this week that it did have the right to terminate the swap agreement and it has also awarded costs to Havfisk.
CEO Webjørn Barstad said he was very satisfied with the outcome.

Black market fish raid
OFFICIALS in New Zealand have swooped on a number of groups who were allegedly promoting black market seafood sales using social media such as Facebook.
Compliance officers from the New Zealand Ministry for Primary Industries and police executed search warrants on five properties in South Auckland following a lengthy investigation.
The ministry's Manukau district compliance manager Michael Greenstreet said the seafood had been sourced from the Auckland region. Charges are expected to follow.

Stricken trawler returns to sea
THE Icelandic fresher trawler Ottó N Thorláksson is back fishing after having been laid up for almost three months due to a serious engine breakdown.
The HB Grandi owned trawler is now off the south-west of Iceland and reported to be fishing well.
HB Grandi's marine superintendent Gísli Jónmundsson, who oversaw the repair job, said: 'We did a trial trip last Friday after the engine had been repaired and everything went so well that they took ice on board and sailed on Saturday.'
The breakdown last November was traced to a failed main bearing that resulted in damage to the crankshaft and other components.